A former solicitor at Slater and Gordon has agreed to be struck off after he used a client's personal injury settlement to pay two other clients.
Gareth Rowan Evans did not tell client H that her claim following an RTA had settled for £45,000, giving her the impression that negotiations were ongoing and arranging medical appointments under the guise they were to obtain evidence.
Meanwhile, Evans arranged for two other clients to receive payments from client H's settlement after their claims had been compromised by court directions not being complied with. This was to avoid them becoming aware of what had happened in their respective cases.
Before the Solicitors Disciplinary Tribunal, he admitted dishonesty but said his biggest weakness had been 'clamming up' about cases where he was having problems. He said his work suffered due to the number of cases he was handling and on one occasion he started to cry at work because he felt out of his depth.
The tribunal heard that Evans, who was admitted in 1993, was originally employed by Silverbeck Rymer from 2001 before it subsequently merged with Slater Gordon Solutions Legal Limited. In 2018 the firm closed the Chelmsford office and Evans' employment ended: his files were passed to a new fee earner and concerns were raised about three separate cases.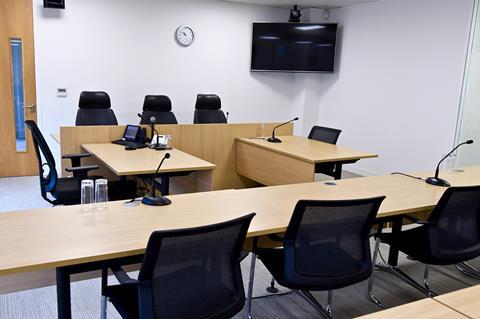 The claim of client H had been settled in March 2016 for £45,000 but this was done without her agreement and she was not told of the outcome. She continued to attend medical appointments for another 18 months that were arranged as part of the litigation, and in April 2016 Evans had emailed the client saying an offer had been made but he was seeking to have it increased.
Following the discovery that the matter had been settled much earlier, the client said she was caused 'considerable stress, anger, anxiety and sleepless nights'. She had yet to receive any of the settlement as a result of the accident in 2008 and is pursuing a negligence claim against Slater and Gordon.
The tribunal heard that from the original settlement, improper payments of £17,000 and £4,661 were made to the two other clients.
Evans agreed with the SRA that he should be struck off and pay £2,300 costs. He put forward in mitigation, not accepted by the regulator, that these actions were out of character and those that knew him would find it 'incredulous' he could have done it.
He submitted that he had one of the highest caseloads in the office and should have spoken up about his worries, but instead he tried to 'keep a lid' on matters and hope everything would be okay. He did not believe that caseloads were properly monitored by the firm and that a number of fee earners had too many cases to deal with properly: in trying to keep all clients happy some cases were neglected so giving rise to issues.
In a statement, Slater and Gordon said today: 'We expect all employees of Slater and Gordon to adhere to the highest standards of conduct. As soon as we became aware of this issue, we acted quickly to report the matter to the SRA and have cooperated fully with them throughout the investigation.'