A law firm owner who continued to insist she had no clients – even after they were spotted in the waiting room – has been banned from working in the profession.
The Solicitors Disciplinary Tribunal found that Qurat Ul Ain Akbar acted dishonestly in telling the Solicitors Regulation Authority investigators that her firm was effectively dormant.
The tribunal found evidence that there had been practice papers at the office while Akbar was present and that the office had been cleared after investigators' first visit in order to cover up what was happening.
Her actions were found to be 'entirely self-serving and ultimately economic', with the motivation to frustrate the SRA investigation and its attempts to regulate the practice. The tribunal added it was 'outrageous' for Akbar to have sought to deceive the regulator.
Akbar, a registered foreign lawyer since 2009, was equity partner and manager of Middlesex firm Southall Solicitors (trading as Malik Law Solicitors), which had become dormant at the end of 2016 but which appeared to re-emerge in April 2018. The SRA intervened in 2018 following a short investigation on the grounds of suspected dishonesty.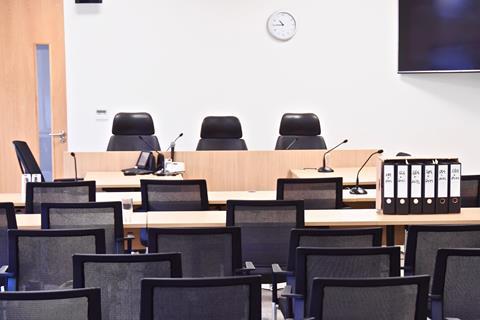 The regulator had sought all documents relating to the firm's current clients, and in response Akbar made statements that there were no practice papers or files, and that the firm had not given any legal advice. She claimed that the files seen by investigators were empty.
An employee told the SRA that the firm had new client matters and photographs were taken of a number of documents which showed Akbar was being dishonest.
She had also stated that her former equity partner was aware the firm was restarting, even though this individual, who had moved to Thailand in 2017, said he had no knowledge of it and that everything was done behind his back.
The tribunal said he had been lied about by Akbar, causing him stress and anxiety in his retirement. The tribunal ordered that Akbar be struck off the register of foreign lawyers and ordered to pay £24,000 costs.