A paralegal who accused her firm of harassment after being told she was 'not a princess' and 'didn't know her alphabet' has seen all her claims dismissed by the employment tribunal.
The former paralegal at Manchester firm PLS Solicitors, claimed she was directly discriminated against and was subject to racial and/or religious harassment, after she was sacked for poor performance in 2016 after six months at the firm.
The claimant, who identifies as Persian, claimed she was told by a senior colleague that she was 'nothing special' and 'not a princess'; that 'educated people are stupid'; and that 'we all know you don't know your alphabet' in relation to the firm's filing system.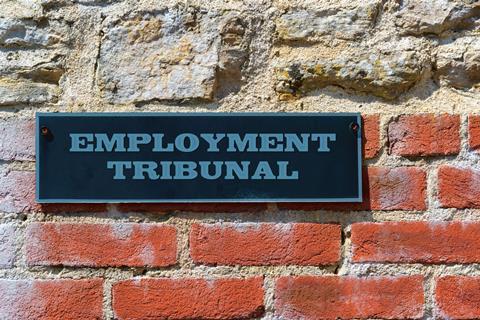 She also alleged that a colleague spoke about her views on Muslim and Iranian men, specifically talking about how badly her ex-husband had treated her and how 'Iranian men do bad things to English women but they always end up marrying a Muslim girl'.
The tribunal dismissed all the claims, ruling that they were not well-founded. On the claimant's dismissal, the panel said it was 'wholly satisfied by the respondent's explanation for the treatment, namely that the reason the claimant was dismissed was because of her poor performance'.
It also found that the comments allegedly directed at her were not related to her race or religion and said there was no evidence that certain comments were directed at her at all. On comments her colleague allegedly made about Iranian men, the tribunal found that she was 'simply describing her personal situation' and had no intention of offending the claimant.
The claim dates back to 2016. However, the case was relisted six times and was eventually heard in a hybrid format last month.