A law firm partner who falsely claimed to have witnessed a document being signed has been fined £20,000 by the Solicitors Disciplinary Tribunal.
The sanction was handed out after an agreed outcome between the SRA and solicitor Edward Statham, from Lancashire firm Inghams.
Statham admitted that in June 2016 he had signed a secured lending agreement and/or a CH1 form confirming that a client had signed one or both of the documents in his presence, when this had not happened.
The client, seeking a loan secured by a charge over his father's property, had provided Statham with deeds which already bore what purported to be his father's signature. Statham signed both documents, confirming that he had witnessed the father's signature.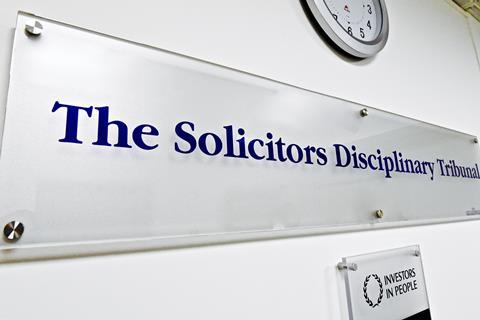 The son did not repay the loan and the lender appointed receivers to enforce the charge. This led to the father bringing proceedings against the lender to remove the charge as he claimed a signature was not his.
The firm reported the matter to the SRA in 2018 after it was flagged up by solicitors now acting for the father. Soon after, Statham admitted to the regulator that he had wrongly signed the two documents as a witness, saying he accepted what he was told by the son and did not attempt to verify this information.
Statham, a solicitor for 14 years, accepted he failed to act with integrity and that he behaved in a way which did not maintain the trust placed in him.
In mitigation, not agreed by the SRA, he pointed to his cooperation with the investigation and early admissions, arguing as well that he made no personal gain from the misconduct. He has undertaken relevant training since the incident and said his conduct showed insight, regret and remorse.
The agreed outcome stated that Statham's actions arose out of an 'unexpected and misleading request' from a former client which he knew at the time he should have refused. The tribunal noted his early admissions and that this was a 'single episode in an otherwise unblemished career, concluding that it should not interfere with his ability to practice.
He must pay £16,350 costs in addition to the £20,000 fine.