The Solicitors Disciplinary Tribunal today brought the curtain down on the legal career of controversial solicitor Phil Shiner. The tribunal found five counts of dishonesty proved against him following a two-day hearing earlier this week. He was struck off the roll.
He will have 21 days to appeal the decision after it is published in around seven weeks.
The costs bill was sent for detailed assessment and the SDT ordered Shiner to make an interim payment of £250,000.
The SDT found that Shiner authorised and procured his firm Public Interest Lawyers to enter an agreement in June 2015 providing financial benefits to a third party in order for him to change his evidence to the Al-Sweady inquiry into allegations of atrocities in Iraq.
Shiner was also dishonest in presenting the changed evidence from that third party without explanation, and in sanctioning and approving the creation of emails which did not describe the true reason for the agreement.
The SDT also found dishonesty proved in how Shiner responded to two questions from the Solicitors Regulation Authority during its investigation.
Shiner became a vilified figure in the national media after running claims on behalf of Iraqi civilians against the British government. The Al-Sweady public inquiry in 2014 cleared British forces of murdering detainees and led directly to an investigation by the SRA.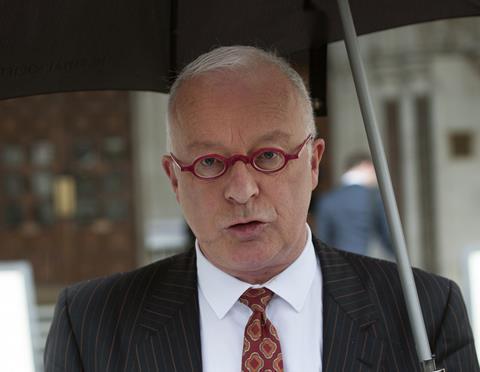 The tribunal hearing following that investigation heard of Shiner's 'deliberate and calculating lies' as he disregarded rules about what solicitors could and could not do.
Defence secretary Sir Michael Fallon said justice had 'finally been served' by the SDT ruling.
'Phil Shiner made soldiers' lives a misery by pursuing false claims of torture and murder – now he should apologise,' said Fallon. 'We will study any implications for outstanding legal claims closely.'
The Legal Aid Agency confirmed it is taking steps to recover any public money that has been obtained inappropriately by Public Interest Lawyers.
The tribunal, which found 22 charges proved, was told Shiner admitted encouraging and authorising unsolicited direct approaches to potential clients arising out of the 2004 'Battle of Danny Boy' in Iraq.
Colonel James Coote, who as a major commanded British troops during the battle, said the case had caused him and many of his men to lose faith in the legal profession.
Shiner's firm had a funding agreement which saw it receive more than £1.6m in relation to the Iraqi claims, with £500 a claim paid to a 'fixer' who helped to find clients.
Andrew Tabachnik, representing the SRA, said Shiner was among those who had 'lost his bearings' in signing up claimants, who were then not informed when their cases faltered.
Shiner had denied dishonesty but was not present at the hearing this week to hear the case against him. He had previously admitted some charges of recklessness and a lack of integrity.
The case is expected to be one of the most expensive prosecutions ever brought against a solicitor. By 22 November last year, the SRA had spent £476,795 in costs, including £94,000 to pay for the investigation and £134,000 paid to external London firm Russell Cooke. The case involves 2,500 pages of documents – not including evidence – filling five lever-arch files.
Speaking after the ruling, Paul Philip, SRA chief executive, said: 'We welcome the SDT's decision to strike off Professor Shiner, who has been found to have been dishonest. It is important that solicitors can bring forward difficult cases, but the public must be able to place their trust in them.


'His misconduct has caused real distress to soldiers, their families and to the families of Iraqi people who thought that their loved ones had been murdered or tortured. More than £30m of public funds were spent on investigating what proved to be false and dishonest allegations.'