An equity partner with 40 years' experience in the profession has been fined for offering a banking facility through his firm.
The Solicitors Disciplinary Tribunal heard that Howard Samuel Norman held hundreds of thousands of pounds over several years for a handful of overseas clients while practising on his own account at Merseyside firm Black Norman Solicitors.
The tribunal also heard that Norman borrowed more than £400,000 from clients in breach of Solicitors Regulation Authority principles.
Norman, who was admitted to the roll in 1976, said he had not realised he was breaking the rules and had failed to understand his professional obligations.
The tribunal accepted that Norman had done no direct harm to his clients and the loans were repaid, but said solicitors had a duty to maintain the reputation of the profession as one where its members could be 'trusted to the ends of the earth'.
'The reputation of the profession was damaged by a solicitor acting where there was a clear and inherent conflict between his own interests and those of a client, particularly where there was a risk (albeit it did not transpire) that the client would lose out financially.'
The tribunal heard that Norman provided a banking facility to two unnamed clients.
The client ledger for one, a Dubai-based property developer, was opened in 2009 and active until 2015. It recorded client funds between £32,000 and more than £2m, with a balance of £888,000 when investigators probed the firm's accounts in 2014.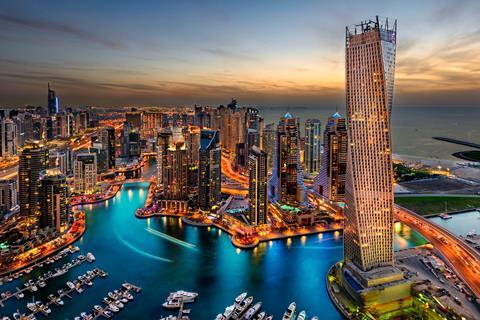 The ledger recorded a number of payments to third parties, with dozens of transactions coming to almost £6m.
A second client, from New Zealand, had a ledger with up to £250,000 recorded at one time.
The SRA investigation also uncovered lending totalling £407,758 through 12 loans from five clients.
Representing Norman, Gregory Treverton-Jones QC, of Essex Chambers, said the accounts rules were set up to reduce the risk of money laundering, but in this case there was nothing to suggest that money laundering had occurred.
Norman did not deliberately breach the rules or appreciate that any breach was so serious as to amount to professional misconduct, he argued.
The solicitor was a 'pillar of the community' and Treverton-Jones invited the tribunal to wonder why the case had not been dealt with in-house by the SRA.
Norman was fined £10,000 and ordered to pay a further £10,000 in SRA costs. He has 21 days from publication of the judgment to appeal.