A silk who was sacked as a recorder after drinking alcohol at court has been suspended from practice for two months by a bar disciplinary tribunal.
Francis Evans QC, who was called to the bar in 1997, was found to have behaved in a way which was likely to diminish public trust and confidence. He was dismissed as a recorder in 2016 by the Judicial Conduct Investigations Office after consuming alcohol on court premises, leading to difficulties for court staff.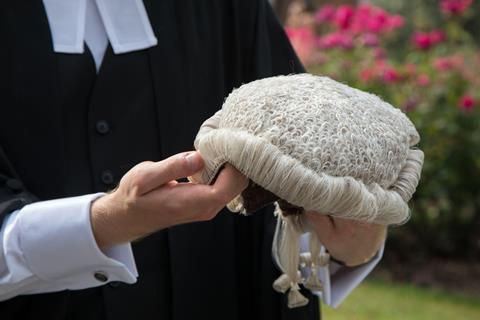 In a judgment published this month, the bar disciplinary tribunal reprimanded Evans for his conduct.
The Bar Tribunals & Adjudication Service also found that Evans had failed to be open and cooperative with the regulator during the Bar Standards Board's investigation. According to the judgment, Evans repeatedly failed to respond to the BSB's requests for information about the incident between September 2016 and June 2020.
The tribunal suspended Evans for two months starting from 23 April 2021 and ordered him to pay costs of £1,050. In judgment, the three-person panel said it had a 'great deal of sympathy' for the QC's personal circumstances, but said his conduct in relation to communications with the BSB was 'persistent over a long period of time'.
Commenting on the order to suspend, a BSB spokesperson said: 'All members of the bar have a duty to cooperate openly with their regulators and they are expected to do this in a timely way. The tribunal's decision to suspend Mr Evans for two months reflects the serious nature of his failure to meet these important responsibilities.'
The decision is open to appeal.