An inexperienced solicitor who allowed his client to use his mobile phone in police custody has been suspended for six months.
Mohammed Abid, who was 27 at the time, lent the phone to a grievous bodily harm suspect who then called a key witness and persuaded her not to sign her witness statement.
The suspect had told his solicitor he needed to ring home to find his national insurance number for legal aid forms, but Abid then heard the client say 'don't tell them anything' and failed to intervene or to enlist the help of a custody officer.
The Solicitors Disciplinary Tribunal heard that the call was made to the suspect's girlfriend who was in the police station at the time: officers immediately questioned Abid, who gave what was described as a 'momentary act of denial'. Immediately before the tribunal hearing last month Abid admitted allowing the client to use his mobile phone and to attempting to mislead the Metropolitan Police.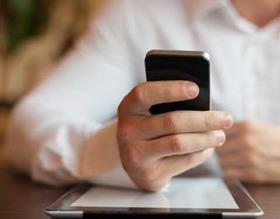 Abid qualified as a solicitor in November 2015 and joined London firm Imran Khan & Partners, specialising in criminal defence work. He resigned from the firm in June last year.
The misconduct arose during attendance at Wood Green police station in June 2016, when Abid advised a suspect with 25 convictions who was said to have broken the eye socket of a visitor to his home.
Representing Abid, Veronica Ramsden of Staple Inn Chambers, said the solicitor was in an 'invidious position' when police asked what had happened: his client could get in trouble and he felt uncomfortable explaining the situation in front of him. The client would eventually receive a six-year jail sentence for the attack.
Ramsden said Abid 'made a very grave unforgiveable error in handing over the phone; he was a rabbit in headlights'.
The tribunal, which heard solicitors had been warned about sharing communications devices with clients in custody, said Abid was 'momentarily reckless' in allowing the call to continue when he realised what was taking place.
The judgment added: '[Abid] handed a potential weapon to a suspect which he could have used to drive a coach and horses through the prosecution case.'
The tribunal said a fixed period of suspension was appropriate, combined with a training in the SRA code of conduct. Abid will also pay £7,320 costs.