A solicitor who ran his own practice for more than 30 years has had his career ended after a finding that he dishonestly took money from a deceased client's account.
The Solicitors Disciplinary Tribunal found that Peter Brothwell received an extra £13,000 from overcharging the estate and improperly raising six invoices.
He was also found to have misled the DWP, which was owed money from the estate, about an insurance payment of around £3,000 for the client's jewellery stolen from the firm's safe.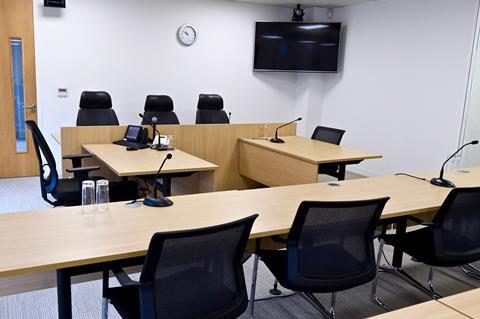 Brothwell, who was a sole practitioner based in Folkestone, denied acting dishonestly, but the tribunal found he was motivated by personal financial gain and repeated his misconduct over several years.
The tribunal added: 'The sums involved were not huge, but they represented a significant and high percentage of the value of a modest estate and the harm was nevertheless real.'
Brothwell, a solicitor since 1974, was made the client's main residuary beneficiary after she fell out with relatives. He was gifted around £15,700 by her before she died in 2011 with assets of almost £34,000. Despite advice from the DWP not to distribute the estate until an issue over benefits overpayment had been sorted, he started to make payments in April 2012.
During a three-day hearing earlier this year, the SRA's costs expert reported that most invoices on the client matter 'contained a lack of narrative detail' and were insufficient for any third party to identify what work was being charged for. Some invoices were considered reasonable, but this was deemed a straightforward estate and certain charges were made without any correspondence sent or received and without any indication at all that work had been done. The SRA said Brothwell knew he was not entitled to certain fees and was simply seeking to enrich himself rather than see any more money paid to the DWP as a legitimate creditor.
Brothwell, who was shut down last year and has since retired, criticised the expert's report and said he had given a credible explanation for the invoices under scrutiny. He vehemently denied that his conduct was dishonest and said the charges were fair and reasonable.
The tribunal found that as an experienced solicitor he knew overcharging was not allowed. It rejected Brothwell's account that he believed he was entitled to raise the six invoices. The solicitor was struck off and ordered to pay £25,000 costs.