An employment tribunal has rejected a claim that a pregnant legal assistant was unfairly dismissed by Slater and Gordon – finding that she was actually fired for offensive Facebook posts about Muslims and Jimmy Savile.
Slater and Gordon (UK) was accused of pregnancy discrimination and unfair dismissal by a former legal assistant, named in the judgment as Miss L Livesey. The claimant was dismissed in June 2020 at the end of her probation period and lodged a grievance later that month.
However, the employment tribunal concluded that pregnancy played no part in why she was sacked by her manager, Victoria Higgins. 'It was not the pregnancy that had raised Ms Higgins's suspicions about the claimant. Quite the reverse. Ms Higgins had good reason to become suspicious about the claimant's claim to be pregnant,' Judge Brian Doyle said.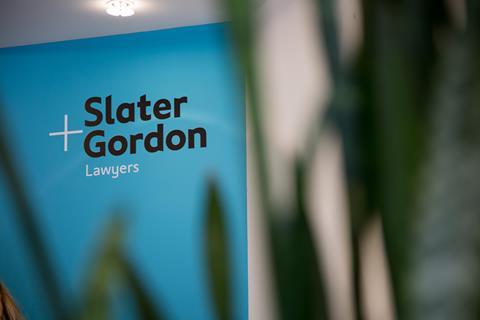 'She had pre-existing doubts about the claimant arising from the claimant's performance, her excuses, the lack of work during working hours, the work being undertaken late at night, and the emails being composed at that time of the day.'
According to the judgment, Livesey was ultimately dismissed after Higgins discovered 'extremely offensive' posts on her Facebook profile, which in her assessment expressed racist views, joked about Jimmy Saville's crimes against children, and joked about taking class A drugs. She later saw a post from the claimant 'joking about throwing boiling water over Muslim children as part of a water fight'.
Higgins told the tribunal that she had a number of Muslim clients and one in particular whom used Facebook a lot, and it would have been her 'worst nightmare' if they had come across the claimant's profile. Higgins was also aware that Slater and Gordon had represented a number of the victims of Jimmy Saville's crimes and added that racism and discrimination of any kind 'sickens' her.
The claimant suggested at one point in the process that it had been her sister who had published the offensive posts.
The tribunal agreed with Slater and Gordon's characterisation of the Facebook posts as 'objectionable and wholly inappropriate'. It concluded that the claimant's pregnancy was not the sole or principal reason for the dismissal. 'It was not the reason for the dismissal at all. The claimant was dismissed because of her publicly visible Facebook content, which compounded concerns about her performance.'
It ruled that the claim was not well-founded and it was dismissed.
This judgment does not relate to Helen Livesey, a fee earner at Slater and Gordon.