An associate solicitor at a top international firm who sent misleading emails to cover for the collapse of his case has been struck off the roll.
Rajpal Singh Ahluwalia was an associate in the London office of Clyde & Co when a case he was working on was made subject to default judgment in May 2013 following a missed deadline for service of the defence. The court awarded the claimant damages of £500,000 plus interest and costs.
In October 2013, Ahluwalia attempted to send an email to an insurer client to update the situation, but this did not arrive because the address was incorrect.
Following a three-day hearing last month, the Solicitors Disciplinary Tribunal said it was 'inescapable' that the solicitor had deliberately used an address which would ensure the report would not arrive safely.
The email also omitted key facts including that offers of settlement had been made in January 2013, that a defence had been served on 14 May and the default judgment entered on the same day. Ahluwalia denied he had laid a 'false paper trail' by sending the email to a spoof address and said he had been trying unsuccessfully to get approval for the defence from his supervisory partner.
The tribunal also heard Ahluwalia sent a 'wholly misleading' update to an insurance broker, saying the court had set aside its judgment and was proceeding with substantive directions. He accused the claimant solicitors of trying to seek a procedural advantage, whereas it was his firm's fault that had led to the default judgment. Ahluwalia claimed to be working under 'extreme pressure' but agreed under cross-examination he had known the case had gone disastrously wrong when he contacted the broker.
The solicitor, 40 this year, has been practising for 11 years. He was managed by a supervisory partner and had been promoted in 2012 from associate to senior associate.
Ahluwalia admitted sending misleading emails to both insurer clients and an insurance broker though he denied allegations of acting without integrity and of dishonesty.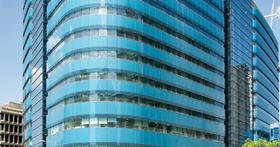 He did admit to further charges (not including the dishonesty and integrity elements) including making false statements to a firm of solicitors, failing to inform an insurer within reasonable time about the service of a claim and two offers of settlement, failing to ensure a defence was filed in good time. He admitted failing to take any steps to have the default judgment set aside until March 2014 – an application which failed.
He was suspended by the firm in November 2014 and resigned less than a week later.
In evidence to the tribunal, Ahluwalia's supervisory partner said his workload had not been particularly high and his time recording was lower than all the other solicitors in the team. She stated he had never reported to her he could not cope with his caseload.
Ahluwalia submitted this was his first experience of defence work and insurance issues and he found himself the second most senior member of the team despite his lack of knowledge about these matters.
He stated his supervisory partner was 'difficult to deal with' and did not read emails unless they were printed out. On the one or two days a month when she was in the office, her door often had a 'do not disturb' sign, he told the tribunal.
The tribunal said it took into account that Ahluwalia had been a highly regarded and effective solicitor, but said his conduct had caused his firm financial and reputational damage. He had attempted to conceal his inactivity on the case and he been found guilty of dishonesty and lack of integrity on three counts.
It might have been he found his working circumstances difficult and would have benefitted from more support, the tribunal said, but he was a senior associate at a global firm and had been entrusted with these types of cases.
Ahluwalia was struck off the roll and ordered to pay around £41,000 costs.
In a statement, Clyde & Co said: 'We are aware of the Solicitors Disciplinary Tribunal Judgment in relation to Rajpal Singh Ahluwalia, an associate at the firm from July 2010 until November 2014.
'As a senior member of the team Rajpal was responsible for setting an example to others and, like everyone at the firm, for upholding our code of conduct and client service standards.
'He resigned from the firm following his suspension for the matter, which we identified and reported to the SRA.
'As the judgment makes clear, Rajpal had an otherwise unblemished record and this was an isolated incident, out of keeping with his previous character.'