A regional manager of a charity that provides free support and guidance to litigants in person hopes to continue providing a local service after her branch closes next month due to funding pressures.
Support Through Court, previously known as the Personal Support Unit, confirmed last year that it was closing some of its centres. The scheme will continue to operate from 18 courts in England and Wales.
The Bournemouth branch closes next month. Since it opened in October 2016, the centre has helped clients over 6,000 times in cases involving, for instance, domestic abuse, child custody and divorce. Manager Amy Metters is now trying to raise funds to keep a service going beyond March. The service would not be provided under the Support Through Court banner.
His Honour Judge Martin Dancey, the designated family judge for Dorset, said: 'It is very worrying that Bournemouth is to lose this vital service. I very much hope that Amy Metters and her team of dedicated volunteers are able to find a way of continuing their excellent work in Bournemouth.'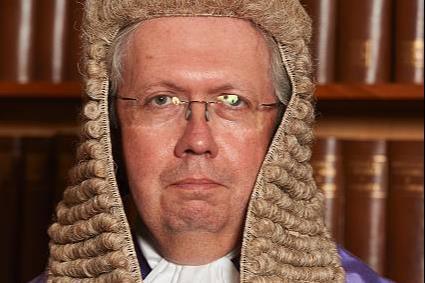 Metters said sustainable funding was the long-term goal 'but if we are able to raise funds for a year, this would give more time to establish long-term funding options. Without this, the future of the service looks bleak'.
Support Through Court helped individuals on over 75,000 occasions between April 2018 and March 2019. The charity supports people facing family, immigration, housing, employment and bankruptcy court hearings. Government funding makes up 40% of the charity's annual £1.4m budget. Cost per contact is just under £20. Annual contacts have risen by 10,000 on average in each of the past four years.
Eileen Pereira, chief executive, said: 'Last year we faced some stark choices as a charity in order to financially safeguard our future - and sadly the decision was taken to close the doors of our Bournemouth branch. This means there will be no free court support in the area, with the closest Support Through Court offices being in Bristol, Exeter or London, despite the commitment of many talented local volunteers.'
Pereira told the Gazette that the Preston branch closed last December and Southampton will close by the end of March. West London was supposed to close. However, Pereira said: 'We have had amazing support from the volunteers, justices and HMCTS re West London Family Court. The manager took voluntary redundancy and left at Christmas. Our volunteers have stepped up to the plate and since January have been running a satellite service three days per week in the court with management oversight being led by our manager at the Central Family Court.
'This has been a very positive outcome for our clients in the court and we are very grateful for the support of all those involved.'