The Solicitors Regulation Authority (SRA) has seen a 43% rise in reports of possible money laundering. In the first nine months of 2018 it received 218 money laundering reports, compared with 152 in the same period in 2017, a 'significant' increase according to the SRA.
Its 'Upholding Professional Standards' report for 2017/18 also reveals that the regulator received 70 complaints about sexual harassment in the workplace, many of which related to law firms' working environments. Of these, 13 related to the potential misuse of NDAs.
The SRA said sexual harassment was one of the 'key themes' for 2017/18, in the wake of the #metoo movement.
The number of cases being brought to the Solicitors Disciplinary Tribunal also rose in the year, along with the number of solicitors struck off the roll. In 2017/18, 134 cases were brought to the SDT, up from 117 the previous year, and 78 solicitors were struck off, compared with 59 in 2016/17.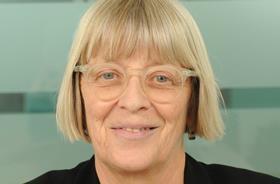 Introducing the report, Anna Bradley, SRA chair, writes: 'Enforcing standards comes at a price – high-quality investigation and action is complex and costly. Our work is funded by the profession, and these costs are ultimately passed onto the public. This is one of the many reasons why we think it is important to be open about our work – this report is part of that transparency.'