A solicitor who signed property documents on behalf of a colleague during her training contract has been barred from the profession.
Henna Zeb Khan had been with Bradford practice Stachiw Bashir Green Solicitors for less than a year when she signed four different forms on different dates in the name of a licensed conveyancer at the firm. These were submitted to HM Land Registry and to NatWest bank.
Khan accepted that she had signed the documents in the conveyancer's name but told the Solicitors Disciplinary Tribunal she had been acting on the instruction of her more experienced colleague and did not believe at the time that her actions were wrong.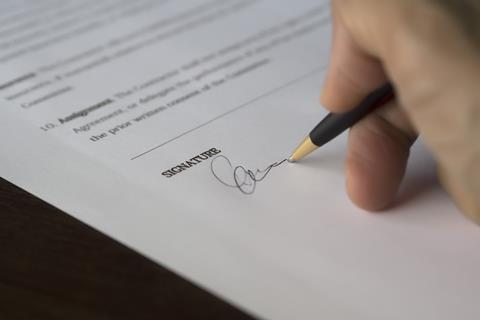 The tribunal dismissed this submission, saying there was 'no doubt that [Khan] had a successful career ahead of her' but that she had committed a 'gross act of dishonesty' at which the public would be 'incredulous'.
Khan had signed the documents, including a certificate of title and TR1 form, around three months before she was admitted to the roll in February 2019. The matter was uncovered three months later and a decision was made to terminate her employment, with a report then made to the regulator.
The SRA submitted to the tribunal that it was not known what Khan's motives were, but that it was not necessary to establish a motive to prove dishonesty. It was pleaded that she deliberately signed important legal documents knowing she did not have permission and knowing that third parties would be misled.
The tribunal rejected the argument that Khan had been expressly or even implicitly authorised to act as she did. Her colleague, who gave evidence to the tribunal, was found to be a credible witness whose account was preferred to that of Khan.
The tribunal also refused to accept that Khan could possibly have believed she was authorised to replicate a signature on important documents. She was on the verge of being admitted to the roll and would have known the significance of what she was signing.
Khan, who represented herself at the two-day hearing last month, pleaded with the tribunal to let her remain in the profession and submitted that her misconduct was a 'big mistake'. The tribunal found no mitigating features and struck her off, as well as ordering her to pay £15,686 in costs.