A senior solicitor who was convicted of raping a teenager in 2013 has been struck off the roll. Mark Reginald Stuart Hodge, admitted in 1991, was sentenced in 2015 to 11 years imprisonment after being convicted of two counts of rape, two counts of sexual assault and one count of sexual assault on a female by penetration.
He served five and a half years in custody before being released on licence.
At the time of the offence, Hodge was a solicitor, owner and member of Continuum Corporate Lawyers in Birmingham. He was also a solicitor, beneficial shareholder, member and director at Continuum Nominees Limited.
In an agreed outcome, the Solicitors Disciplinary Tribunal found that Hodge was 'solely culpable for his deplorable conduct' against 'Person A'.
'The fact that Person A was known to the respondent demonstrates that his conduct was a flagrant breach of trust,' it said. 'The respondent had direct control over Person A who was vulnerable and whom he sexually assaulted in her own home after having celebrated her 18th birthday with her and Person B with whom she lived.'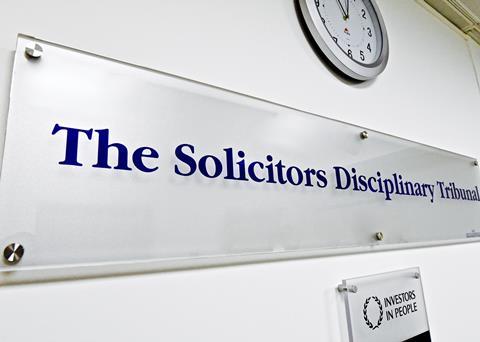 According to a statement of agreed facts, Hodge pleaded not guilty at Birmingham Crown Court, and accused Person A of sexually assaulting him. Hodge maintains his innocence and told the tribunal he intends to appeal, 'remaining optimistic that he will ultimately successfully challenge his conviction'.
The three-person tribunal panel rejected all of the mitigating features advanced by Hodge, concluding that there is 'no place on the roll of solicitors for those who had committed serious sexual offences'.
'The harm caused by the respondent permeated all aspects of her life physically, mentally and emotionally. That harm, in conjunction with the damage caused to the legal profession by a solicitor having been convicted of such heinous criminal offences, was at the highest level of seriousness.'
Hodge was struck off the roll and ordered to pay costs of £2,000.
The Solicitors Regulation Authority waited until the end of 2020 to start prosecution proceedings against Hodge because of attempts he made to overturn his conviction. His first appeal was heard in 2018 and Hodge said he would appeal again. According to the SRA, his routes for appeal ran out in December 2020.