A solicitor has been suspended by a tribunal after he was found to have lacked integrity in making claims for costs.
The Solicitors Disciplinary Tribunal said the actions of Nabeel Sheikh 'played to harmful stereotypes of lawyers seeking to maximise payments from the public purse', after he initially sought £2.9m for representing a client in the Court of Appeal in criminal proceedings.
The contested bill was examined by Master Egan, then registrar of criminal appeals, and referred to the Solicitors Regulation Authority. Sheikh, formerly senior partner with now-defunct London firm Neumans LLP, was initially cleared of wrongdoing by a differently constituted panel of the SDT, which found there was no case to answer. That decision was appealed by the SRA and in October 2020 the matter was remitted to the tribunal.
The latest panel found Sheikh did 'not go far enough' to satisfy his professional obligations, but this did not mean he acted dishonestly. He had submitted the bill of costs in June 2011 and five months later an interim payment of £500,000 was made from public funds to the firm (the money was later returned).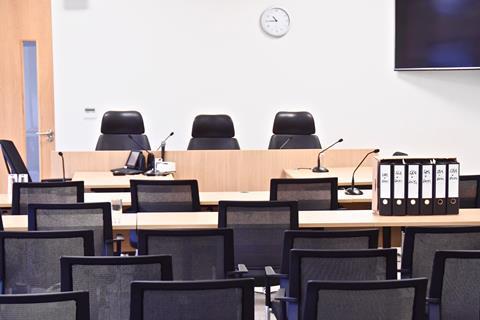 The tribunal heard that Master Egan had concluded there was 'clear evidence to support a case of fraud' in the costs claim. In the two years to January 2008, costs were claimed for 32,251 units of time for which there was no contemporaneous supporting record.
The SRA submitted that Sheikh deliberately withheld invoices which would have undermined the apparent legitimacy of the claim. It was alleged he must have known that the hours claimed had not been worked.
Sheikh denied the allegations against him in their entirety. He acknowledged failing to keep proper records of time and 'vagueness' over the recording of the retainer, but submitted he was 'utterly devoted' to his client and worked 'all hours' to secure his acquittal.
The tribunal found that the failure to provide proper invoices amounted to a 'clear failure' to meet the ethical requirements of the profession and Sheikh 'ran the risk that the court may not get the full picture'.
Its judgment added: 'The misconduct created a risk that there may be unwarranted payments made from the public purse, although this risk did not materialise. The Court of Appeal had been deeply concerned by the respondent's conduct and the tribunal considered that the profession generally would be similarly offended by the conduct found proved.'
Sheikh, admitted as a solicitor in November 1998, was suspended for 12 months and ordered to pay £41,400 costs.