The Solicitors Disciplinary Tribunal has revoked the SRA's decision to rebuke a practitioner after finding a 'serious procedural error' was made in the disciplinary process.
An adjudication panel of the SRA had upheld the decision of an adjudicator in July last year to rebuke solicitor Joseph Obukowho Omorere over an unpaid court order.
But following Omorere's appeal against the rebuke, the tribunal allowed his challenge and overturned it, ruling that the adjudicator had not given sufficient reasons or explanations for the finding of professional misconduct.
Omorere had brought court proceedings seeking to recover fees from civil litigation, but he was unsuccessful and ordered by the county court to pay his opponent's £3,000 costs in January 2020. Omorere had appealed the costs order and requested a stay until that was determined, before the non-payment was reported to the SRA.
The tribunal found that the adjudication panel had been right to decide that Omorere had failed to comply with the order (albeit the sum had since been paid in full).
This failure was a serious matter, the tribunal concluded, and the adjudication panel had accurately considered the factual background to the matter. But the panel should have considered the wider context and had not given sufficient reasons why it decided that failure amounted to professional misconduct rather than poor judgement or incompetence.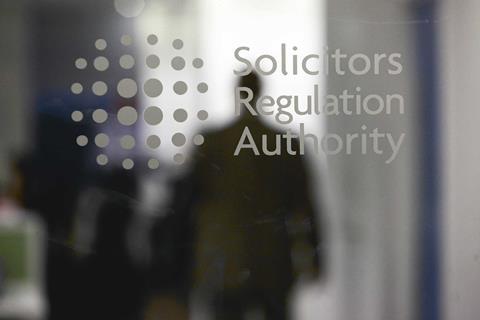 The tribunal concluded: 'Any finding of professional misconduct is a serious matter for that individual and fairness dictates that where such a finding is made, the basis for it is clear in order that it can be understood and, if appropriate, challenged.
'In this case the [SRA] had not adequately set out why it was that, in circumstances where [Omorere] had lodged an appeal, applied for a stay, continued to engage with the court, sought and obtained a variation and arranged to make payments, he was guilty of professional misconduct.'
The tribunal did not accept Omorere's submission that the SRA had no jurisdiction in relation to a solicitor's private life, pointing out that cases involving criminal convictions which had nothing to do with legal work were often brought before the SDT.
In any case, Omorere was acting to recover fees for professional work done as part of his practice.
The tribunal also ruled that Omorere had been given opportunities to make representation to the adjudication panel, which he had done at length.
The rebuke was overturned and the tribunal made no order for costs.