A solicitor who was dishonest about her disciplinary record when she joined her new firm has been struck off the roll.
The Solicitors Disciplinary Tribunal heard that Catherine Jane Limbert (also known as Williamson) had been under investigation by the SRA for more than six months when she completed a new employee questionnaire upon joining Brighton firm Cognitive Law in March 2016.
Asked specifically whether she had been the subject of any investigation by her regulator – for consideration by the firm's indemnity insurers – she answered 'no'. She knew this answer to be untrue, having sent a partial copy of a file to the SRA as recently as two days previously. Limbert, a solicitor since 1995, ultimately entered a regulatory settlement agreement over the ongoing matter with the SRA in June 2016.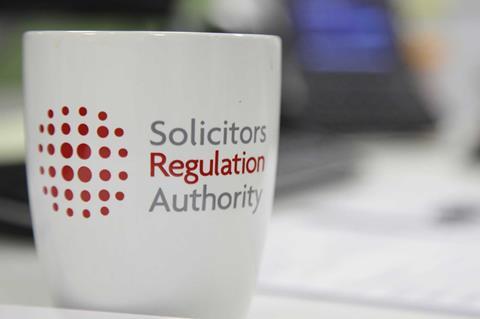 The tribunal concluded: 'Ms Limbert made a statement to her employer, to whom she owed a duty of trust, which she knew to be untrue. That statement, which was made in the context of enquiries made for insurance purposes, concerned her regulatory history.
'There was an obvious disparity of knowledge between Ms Limbert and her employer with respect to this issue and the situation therefore called for a degree of frankness and candour on her part which was not forthcoming. This was therefore a serious act of dishonesty.'
Limbert admitted other breaches of her professional duties, including holding client money outside of the client account and lacking integrity in doing so. Over more than a year, she caused five clients of her firm to make payments on account of costs and disbursements to Arbour Legal Ltd, an unregulated entity of which she was the director and majority shareholder. These payments, which came to a total of £3,410, were not used to pay those costs and disbursements, and at least £456 remains unaccounted for.
Limbert put forward mitigation, not agreed by the SRA, that she was suffering from serious ill health impacting her decision-making, and was overworked. She encountered difficulties with the handover of files from the firm in which she had been a partner previously.
She agreed with the SRA she should be struck off and pay £7,177.50 costs.