A solicitor who continued to charge an elderly client even after her lasting power of attorney had been revoked has been struck off.
The Solicitors Disciplinary Tribunal found that Maxine Barnes, formerly sole director of Cornwall firm Furse Sanders, had done 'all she could' to disprove that the client had capacity to instruct the revocation of the LPA in 2016. The client had instructed another firm to act on her behalf, but in the months following that decision Barnes' firm deducted a total of £7,302.
Barnes, a solicitor for almost 20 years, stated that she continued to act because she was concerned that the client did not have capacity to switch solicitors. But the tribunal considered that she was motivated by financial gain and also charged the client for 'numerous items' that were not relevant to her role.
The tribunal added: '[Barnes] waited until she had seized control of client A's finances before issuing any invoices and then did not send those invoices to client A. Her misconduct was planned and was a flagrant breach of the trust placed in her by her elderly and vulnerable client.'
During a five-day hearing in July, the Solicitors Regulation Authority submitted it was 'inconceivable' that Barnes had not been aware that the LPA had been revoked. Despite this she made several deductions from the client account when the firm, which was shut down by the SRA in 2018, was no longer instructed.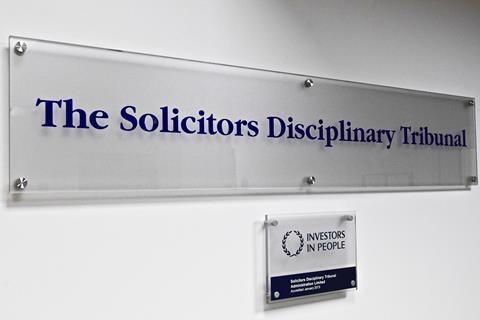 The tribunal did not accept that she genuinely believed she was still retained to conduct work. She knew she was not entitled to charge for any work and her conduct was therefore dishonest.
The tribunal also found that in the two years previous to the revocation, Barnes caused or allowed the firm to withdraw monies from the client account for costs without written notification or justification.
The SRA said she invoiced £26,965 on a client matter when the reasonable cost was £966.50, and the client care letter for this gave no indication of costs. The firm charged for time spent encouraging the client to attend memory clinics, speaking to her GP and memory specialist and for letters and telephone calls concerning her hospital appointments. There was even a £500 charge for addressing a complaint investigation by the SRA.
The tribunal said these charges were 'unfair, unreasonable and excessive' and that no solicitor acting with integrity would have invoiced them.
Barnes was struck off and ordered to pay £20,000 costs.