The High Court has ruled that a solicitor who received client fees into his personal account was treated too leniently by disciplinary watchdogs.
In Solicitors Regulation Authority v Siaw, Lord Justice Flaux today overturned the Solicitors Disciplinary Tribunal decision to fine Kwame Siaw £10,000 for acting with a lack of integrity.
The judge allowed the SRA's appeal and ruled that Siaw should be struck off the roll and ordered to pay a further £14,000 costs.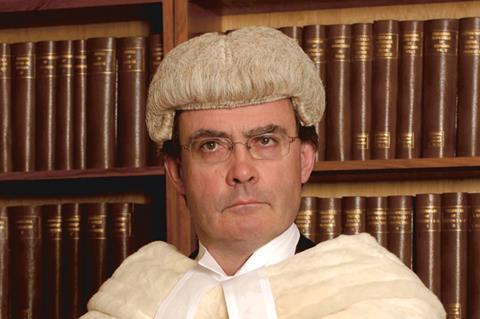 Siaw will not have to pay any fine and will be refunded any money already paid, but the tribunal's costs order of £3,371 remains in place.
At a hearing last week, the SRA submitted that Siaw acted for a client in an immigration case and received £500 from the client's wife, which he failed to account to his firm, south-east London practice Mountain Partnership Services. Siaw had withdrawn his evidence to the tribunal part-way through the hearing and could not explain why he was paid the money.
The tribunal concluded on integrity that Siaw 'knew that either all or part of the money was costs and he should pay it into the firm'. But, rejecting dishonesty, it found Siaw had a 'deep if misguided belief that he was acting privately to help a friend and that at least part of the money was his own'.
Flaux LJ said there were clear errors both of law and principle in the tribunal's approach to the issue of dishonesty, not only in his handling of the client matter but in his responses to subsequent questions from the SRA. The finding of no dishonesty was 'inconsistent' with the finding of a lack of integrity, it was ruled.
The judge said the tribunal 'set the bar too high' in considering Siaw had not engaged in a concerted course of action to deprive his firm of money or mislead the regulator.
The judge added that while the amount involved may have been moderate, 'any dishonesty involving handling of client money is serious and in this case was aggravated by the fact that the respondent was prepared to lie to and mislead the SRA'.
Siaw had told the court he believed he was helping someone in urgent need and that he had not acted dishonestly. Born in 1959, he was admitted as a solicitor in England and Wales in September 2002.
The court rejected his plea to have the case remitted to the tribunal ordered his immediate strike off.