A solicitor who misled parties about the progress of cases – then pinned the blame on other staff at his firm – has been struck off.
The Solicitors Disciplinary Tribunal found that Gary James Burns made untrue statements to a client mortgagor, a client's agent, a supervisor and HM Land Registry about how different matters were progressing.
Burns blamed support staff at his firm for not doing the jobs he had delegated to them, but the tribunal found he dishonestly acted to cover up lack of progress on various client matters.
As an experienced solicitor, he had direct control over what happened and his actions, the tribunal found. While he made repeated reference to stress, anxiety and pressure, he was aware of the untruthful statements he was providing.
In one of several misleading emails to a mortgage lender, Burns said he was 'lodging the [application] personally today', when he knew that was not the case – and indeed the relevant form was not submitted for another two months.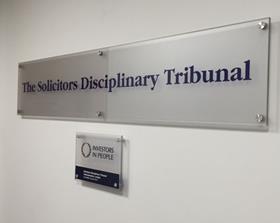 In another matter, he falsely confirmed to a client and his letting agent that draft documents had been prepared on their file and an agreement for lease had been prepared, when neither of these had happened.
He also gave a false date on stamp duty land tax and Land Registry forms on two different occasions, both times after failing to submit documents within 30 days of a property purchase being completed as required.
Burns, who was employed by Cornwall firm Nalders LLP as a senior associate for around 15 months, claimed that his firm failed to provide him with adequate support, assistance and supervision. Through a witness statement, he told the tribunal his various statements were made in good faith. Having delegated various tasks to support staff he believed that they had been completed and due to various pressures he failed to check this position.
The firm told the tribunal that support and supervision for Burns was 'not only adequate… [but]… beyond what he could have expected from a compliance and commercial perspective'.
In a further statement to the Gazette, Nalders said Burns had placed responsibility on 'blameless and dedicated' staff, and the tribunal clearly accepted there was no persuasive evidence that administrative and secretarial support was inadequate.
It added: 'Although Gary's actions undoubtedly risked considerable detriment to clients, the firm successfully resolved all issues at our own time and expense, such that no client has been left worse off through his misconduct.'
Burns was ordered to pay £9,553 costs.