A consultant solicitor who failed to return client files after he left his firm – and then ignored a court order to hand them over – has been struck off the roll.
The Solicitors Disciplinary Tribunal found that David Ellis, admitted in 2006, demonstrated a 'flagrant disregard' for the proper administration of justice and abrogated responsibility for his professional obligations.
He did not engage with disciplinary proceedings at any stage and caused two personal injury clients to have their cases struck out and to be left liable for costs.
The tribunal said Ellis was 'entirely unrepentant for his misconduct, the harm that he had caused and its severe detrimental effect on the profession'.
Ellis had been a consultant with west London firm SC Law Solicitors for four years, splitting his working time between office and home. It came to light in 2017 that Ellis had failed to comply with several court orders on behalf of clients, while folders were found uncompleted on his files and correspondence to be missing. An internal audit exposed serious issues regarding his handling of claims, and his consultancy agreement was terminated.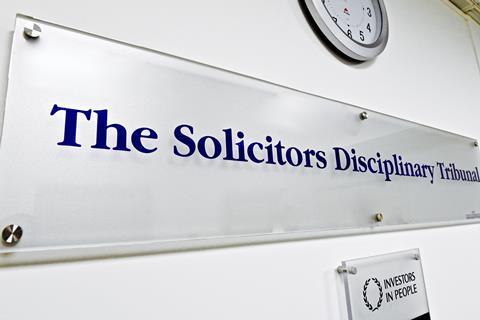 Ellis failed to return files requested by the firm despite undertaking to put them all together for a courier to pick them up. Two boxes were collected from his home but 14 further matters remained where papers were missing. The Solicitors Regulation Authority, prosecuting, said it was Ellis' responsibility to ensure that all client files, materials and documents were returned promptly.
The firm then secured a High Court order for Ellis to return the files. The order was served in Spain by an agent instructed to try and locate him. Ellis told these agents he had given all the documents and files he had.
The tribunal also heard details of claims handled by Ellis. One was struck out by the court as a result of 'wanton failures' to comply with orders. The firm was forced to compensate the client through a professional indemnity insurance claim.
The tribunal said Ellis' failures extended 'far beyond mere negligence'. An allegation of manifest incompetence was found proved.
Ellis was ordered to pay £22,000 costs.