A solicitor who came up with 'repeated excuses' during an investigation into his firm, telling the regulator that his client files were locked in a safe in Pakistan, has been struck off.
The Solicitors Disciplinary Tribunal found that Mohammed Arshad Amin, admitted in 2003, had come up with a 'series of excuses' during an forensic investigation into his firm. Amin was formerly the sole director at Octagon Solicitors Limited, a practice based in London with a branch office in Blackburn.
According to the SDT judgment, Amin had come up with a range of reasons why he could not provide the Solicitors Regulation Authority with relevant documentation, 'ranging from his own ill health, and that of his family, to a suitcase being locked in a safe in Pakistan containing all the client files'.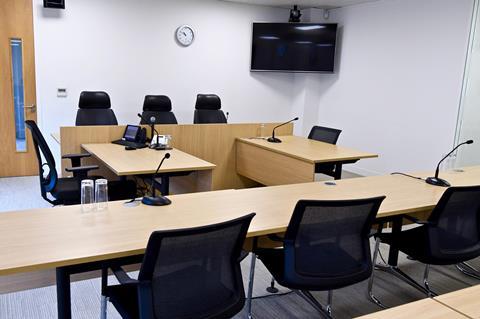 'The tribunal found the combination of the repeated excuses, the obfuscation and the failure to produce any material drove it to the conclusion on the balance of probabilities that in reality there was no intention on the part of the Respondent to provide the documents that he was required to produce.' It added that the deliberate failure to cooperate with a regulator was dishonest.
In wake of the investigation, the three-person tribunal concluded that Amin had allowed a client shortage of £27,551 to exist as at 31 July 2019. It also found that he had caused and permitted the £16,000 of client money to be improperly withdrawn.
The tribunal said Amin's overall motivation was unclear but there was 'clearly an element of financial motivation' in withdrawing money from the client account. The only mitigating factor that it identified was the fact that the respondent – who did not appear and was not represented – had a previously unblemished career.
The tribunal ordered that Amin be struck off the roll of solicitors and ordered him to pay costs of £14,586.