A veteran solicitor with a previously unblemished 46-year career has ended his career with being struck off after practising for months without insurance.
The Solicitors Disciplinary Tribunal found that David Elden Howes carried on with existing and new client matters for seven months without cover. This stopped in February 2020 when the Solicitors Regulation Authority intervened into David Howes Solicitors.
The tribunal heard that the business had entered the extended indemnity period in May 2019 after failing to secure insurance on the open market. By the end of July the firm had no valid cover, and should a client have needed to make a claim against the firm there was no policy in place.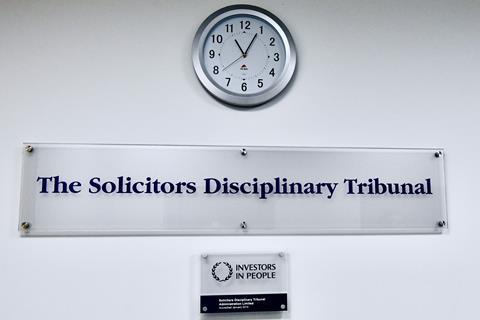 In spite of this, the firm maintained 10 live files and took on 10 new matters before being forced to close. These new cases included one will, two conveyancing transactions and a lasting power of attorney.
By the time the SRA went in, the firm still held almost £100,000 in its client account. Howes had also informed third parties on two occasions that valid PII insurance was in place when he knew or should have known it was not.
In January 2020, the SRA made 12 attempts to contact Howes to establish he had valid PII, but he either did not respond or did not provide the information requested. He did not attend his tribunal hearing and was not represented, and made no submissions in mitigation.
The tribunal said Howes, who is now in his 70s, had acted to avoid his regulatory responsibilities and to avoid extra costs: he had decided not to apply for insurance when his former broker stopped covering PII and had breached his position of trust when making dishonest statements to clients.
The tribunal said Howes had 'departed to a considerable extent from the complete integrity, probity and trustworthiness expected of a solicitor'. There was no evidence of actual harm to clients, and this was his first time before a tribunal, but nothing was found that merited anything other than a strike-off.
Howes was also ordered to pay almost £6,500 in costs.