Regulators today call for a non-lawyer panel of tribunal members to decide the outcome of solicitors facing prosecution.
The Solicitors Regulation Authority wants to change the current rules which require just one lay member on the three-person Solicitors Disciplinary Tribunal panel. Draft rules drawn up by the SDT, now subject to consultation, retain this composition of a solicitor majority.
The SRA admits there is no evidence that a panel with mostly solicitors treats fellow practitioners any more favourably. Indeed, a solicitor was responsible for the dissenting voice when human rights firm Leigh Day was cleared of wrongdoing by a majority verdict last summer.
Nevertheless, the regulator insists a lay majority would support public confidence by 'removing the perception of a structural bias in favour of solicitors'.
The Legal Services Act 2007 removed the requirement for a solicitor majority on any tribunal panel hearing a case, only for the SDT to reinstate it that same year.
Elsewhere in its response to the rules consultation, the SRA – as expected – urges the SDT to commit to adopting the civil rather than criminal standard of proof at the earliest possible opportunity.
The regulator states that the use of the criminal standard is 'costly, burdensome, unfair to the users of legal services and undermines confidence that regulation of the profession is in the public interest'.
Speaking to the media yesterday, chief executive Paul Philip dismissed the notion that a career-ending decision should be treated the same as the criminal court taking away someone's freedom. '[Losing your right to practice] we would argue is not as fundamental as losing your liberty and doesn't stop you working in other areas of life,' said Philip. 'We would still expect to prosecute the same level of cases in front of the tribunal – it is not a savings issues, it's all a public confidence issue.'
The SRA urges the tribunal to drop its proposal for a 28-day limit on filing an agreed outcome before a hearing. Halving this limit, the regulator suggests, would give more scope for the parties to find a compromise position as the hearing date looms into view.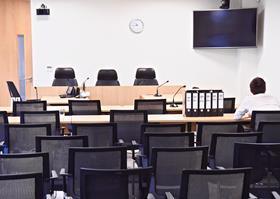 The regulator is also concerned at a tribunal proposal to give itself the power to stop the disclosure of certain information relating to proceedings, or even anonymise a solicitor who is subject to prosecution. This, the SRA says, should be subject to a separate consultation because of the wider implications of such restrictions.