A junior solicitor struck off the roll after she left confidential documents on a train has won the right to have her case re-heard after hundreds of lawyers helped fund her case.
The case against Claire Matthews will now be heard by a new panel of the Solicitors Disciplinary Tribunal after the Solicitors Regulation Authority agreed that her appeal should be allowed and the original decision quashed.
The decision to strike off Matthews caused widespread concern in the profession last year after it emerged she had been forced to represent herself at the SDT hearing, prompting lawyers to step forward and offer to run her appeal pro bono. Hundreds of people contributed to raising more than £13,000 through a crowdfunder to help her cover any adverse costs ruling.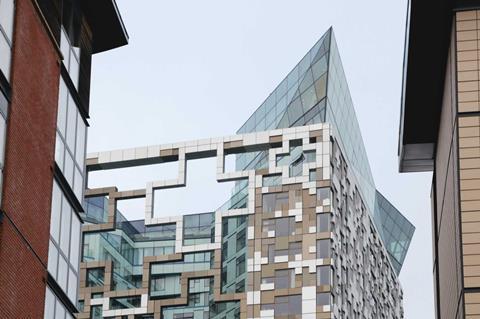 Matthews said today: 'I am so very overwhelmed by the support and generous donations I have received over the last year. I could not have envisaged, when I started this appeal, that the decision at the original tribunal could be successfully challenged so as to give me a chance to clear my name on an equal footing with the SRA.
'The support I have been offered has been so gratefully received and the efforts of the pro bono team have been incredible. I'd like to take this opportunity to thank them all for both their advice and support along the way. It is so important to support any newly qualified professional but especially those who are suffering but afraid to speak out.'
Matthews was found to have acted dishonestly after leaving a locked suitcase on a train and then telling her firm, Capsticks, that the item was at home. She had been with the firm, which is also the SRA's retained adviser, for just a few weeks when the incident happened in 2018, eight months after she qualified. It later emerged that Capsticks had not deemed it necessary to report Matthews to the SRA, prompting the regulator to remind it of its reporting obligations.
The SRA's decision to allow an appeal came after Matthews' legal team obtained and shared expert medical evidence. She is represented by Gideon Habel and Emma Walker of Leigh Day and barristers Mary O'Rourke QC, Mark Harries QC and Rosalind Scott Bell.
Habel said: 'It was clear from the outset of our instruction that Claire's case raised significant questions about how the SRA, the SDT and the profession itself deal with allegations of misconduct in the context of mental ill-health.'
The SDT's original £10,000 costs order has also been quashed and the parties have agreed to bear their own costs of the appeal. Matthews is still raising funds to cover the costs associated with the case, including medical expert fees and any possible costs order if the SDT finds against her at the new hearing.
In a statement, the SRA said: 'As set out in the consent order, we agree that in these particular circumstances the new evidence brought forward should be considered by the Tribunal.'