A vexatious litigant who brought more than 40 discrimination cases in a decade has been banned from bringing claims in the employment tribunal.
David Taheri 'habitually and persistently' filed claims against companies that refused to offer him a job in order to place 'undue pressure on the would-be employers to enter into low-value settlements with him', the Employment Appeal Tribunal ruled.
Taheri filed as many as 44 claims between 2012 and 2020 – three in a single day in February 2018 – and 'frequently' threatened to hold a press conference about his claims or refer lawyers to the regulator, the tribunal heard.
A hearing to strike out one of his cases, alleging age and race discrimination against a pub chain after he was refused a job as a chef, had to be conducted by telephone after Taheri was convicted of harassing a company representative and a restraining order was made.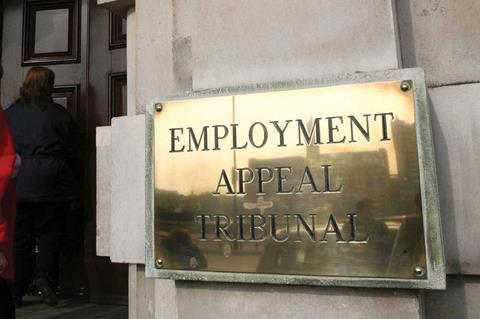 The attorney general applied for an indefinite restriction of proceedings order (RPO) last year, arguing that Taheri has a 'modus operandi' of making claims for thousands of pounds before offering to settle for hundreds 'as a means of extracting a nuisance payment'.
Taheri, 62, told the tribunal that he had made 'at most' 41 claims and had not brought any new cases since last February. He also said the order sought would violate his rights under Article 6 of the European Convention on Human Rights.
However, Mrs Justice Eady ruled that a restriction order was 'necessary for public protection against abusive claims and to ensure that the administration of justice is not impaired by the persistent pursuit of unmeritorious proceedings'.
'In not one of over 40 claims brought before the employment tribunal has [Taheri] gone on to achieve a successful outcome after a full merits hearing,' the judge said.
She noted that some of Taheri's claims had been settled, but added that 'even if payments were made in [Taheri's] favour, that would not necessarily mean that the claim was not vexatious'.
Eady found Taheri has 'habitually and persistently, and without any reasonable grounds, pursued proceedings that have little or no basis in law, which subject would-be employers to inconvenience, harassment and expense out of all proportion to any gain likely to accrue to the respondent', which amounted to 'a weaponization of the employment tribunal process'.