Chair of Conveyancing and Land Law Committee Russell Hewitson looks at common client queries on ongoing residential property transactions

Q. My client has exchanged contracts and the completion date is within the next few weeks. What should I do?
A. If contracts have been exchanged and the completion date is within the emergency period (that which is covered by 2020 Coronavirus Regulations), and everyone is able to proceed - which may be very difficult given the position of removal firms in lieu of public health advice – there is currently nothing to legally prevent you from doing so.
If the house is empty, then it will be easier to agree the move. If it is part of a chain however, it will be much more difficult.
However government advice makes it clear that, insofar as it is possible, home buyers and renters should delay their move until after the emergency period.
Your client may wish to negotiate a deferred date for completion, but it is important they are fully aware of the risks. Otherwise, they may want to agree that the contract is no longer effective. Note that delaying the transaction may mean repeating searches and surveys - which could increase costs.
Q. What happens if the completion date cannot be postponed? Is there a penalty?
A. The transaction will be governed by the provisions in the contract unless the parties agree otherwise. If completion does not take place after contracts have been exchanged due to Covid-19, the parties not completing will be in default.
The contract provisions relating to default will probably apply unless the non-defaulting party takes a 'good faith' view. Notices to complete, penalty interest and deposit loss may all come into play. If completion does not take place on the agreed date, then the solicitor acting for the party who can complete can serve a notice to complete, which will usually give the defaulting party ten working days in which to complete. This makes time of the essence because it provides that completion must take place within the next ten working days. It is at that point that the person in default could potentially lose their deposit if completion does not take place as required by a valid notice to complete - as well as potentially being responsible for all 'wasted costs', such as storage of furniture and other expenses.
Q. Can my client avoid a penalty?
A. Buyers and sellers should not exchange contracts unless they fully understand the risks – and government recommends that people do not enter in contracts during the emergency period. If your client has already exchanged contracts, you can try to negotiate an extended or deferred completion date so the completion can take place after the emergency period.


Q. If the moving date is postponed, will the client need to pay the new mortgage, even if they are not living in the house?
A. This would depend on whether completion has taken place. If the client has completed, even if they have not have moved into the house, they will still be responsible for the mortgage payments because they will have received the funds.
For those buyers who have exchanged contracts but for whom completion has not yet taken place - the government has sought to agree with banks that mortgage offers should be extended where delay to completions takes place to prioritise safety.
UK Finance are looking for ways lenders can support customers who have already exchanged contracts for house purchases and set dates for completion but who are not able to move. Some mortgage lenders are working to find ways to enable customers who have exchanged contracts to extend their mortgage offer for up to three months to enable them to move later.
If a customer's circumstances change during this three-month period or the terms of the house purchase change significantly then lenders will work with customers to help them manage their finances as a matter of urgency.
Q. Are there any circumstances under which a move can go ahead while social distancing rules are still in place?
A. The governments say that 'there is no need to pull out of transactions, but we all need to ensure we are following guidance to stay at home and away from others at all times.'
Where the property being moved into is vacant, then this transaction can continue - although you will need to be aware that removal firms may be constrained by public health requirements. Where the property is currently occupied, the government encourages all parties to do all they can to agree alternative dates to move at a time when the emergency measures are no longer in operation.
Purchasers should only look to move during the restrictions if it is critical and it is safe to do so, for example, where the property is empty. However, if the empty property is in a chain, it may not be possible to complete without breaking it.
Buyers must follow advice from Public Health England and Public Health Wales on social distancing and must not endanger yourself or others during your move – this includes following advice given for decontamination. See the full Public Health England guidance here.
Q. My client is in a long chain of buyers and sellers and one of them is wanting to pull out. What should they do?
A. This depends on whether contracts have been exchanged. If contracts have been exchanged, there are legal agreements which means that pulling out of the contract may have implications up and down the chain. The party pulling out may face financial implications as a result. If contracts have not yet been exchanged, then, as is usually the case, anyone can pull out of the transaction without penalty.
During the emergency period, many transactions have been operating on the basis that exchange and completion takes place simultaneously. Exchanging and completing simultaneously offers less protection as the client does not know until the day proposed for completion whether they will be moving.
Q. What are the requirements for varying a contract after exchange to defer the completion date?
A. If all parties have agreed to defer the completion date, in order to comply with section 2 of the Law of Property (Miscellaneous Provisions) Act 1989, conveyancers should exchange a written agreement to vary the contract.
To avoid contamination through a physical document, the parties will need to either e-sign the agreement to vary the existing contract or authorise the solicitor to sign as agent on their behalf.
This will require a formal exchange process. You should make it clear that there is not an intention to create a new contract; only an intention to vary the existing contract.
Conveyancing Quality Scheme members should effect exchange under one of the Law Society's formulae for exchange. Others may do so too or may affect exchange in another way. In chains of transactions it may be easier to use the formulae. The undertakings will need to be altered to confirm that the original document will be sent when the coronavirus Covid-19 restrictions are lifted.
The sector trade and representative bodies including the Law Society, Conveyancing Association and others, have worked together to agree the outline of a process for deferring a completion date. As always, every case should be treated on an individual basis and any clauses or processes suggested should be amended and tailored to specific needs.
See the template variation agreement and guidance on how to consider using the documentation here. See the industry-wide guidance to conveyancers advising clients on house moves here.
Q. What are the requirements around completion deadlines, extensions and cancellations?
1) What are the requirements for HMLR and Companies House?
A. HM Land Registry (HMLR) have suspended cancellations of applications to register until further notice. They will provide updates once they resume normal service and begin send warnings of cancellation - giving four weeks to reply to requests for information (requisitions). See their guidance here.
HMLR advice is to continue sending applications that meet all the registration requirements. They advise against lodging incomplete register change applications to preserve priority as they currently have no plans to relax registration requirements.
Companies House says it has put plans in place to maintain services during the emergency period. Section 859A of the Companies Act 2006 continues to apply. In any event, the lender's solicitor has to register a charge or mortgage at Companies House within 21 days of creation to maintain validity of the charge against a liquidator, administrator or other creditor.
If, immediately before the filing deadline, it becomes apparent that accounts will not be filed on time due to the company being adversely affected, you may make an application to extend the period allowed for filing. If you do not apply for an extension and your accounts have been filed late, an automatic penalty will be imposed.
However, Companies House has also said that businesses will be given additional support to help them meet their legal responsibilities. Companies House will temporarily pause the strike-off process to prevent companies being dissolved. This will give businesses affected the time they need to update their records and help them avoid being struck off the register. In addition, companies issued with a late filing penalty due to Covid-19 will have appeals treated sympathetically. This builds on measures implemented by the Secretary of State for Business, Energy and Industrial Strategy, which give businesses the ability to apply for a three-month extension to file accounts with Companies House.
See the Companies House guidance here.
2) What are the ID evidence requirements?
HMLR have temporarily revised their rejection policy for applications where identity evidence is not provided. They will now raise a requisition so that the application does not lose its priority. See their guidance here.
Q. How does Covid-19 affect tenancy agreements?


A. Although these Q&As are aimed primarily at people who are buying and selling houses, many of the points will also apply to residential landlords and tenants.
Landlords and tenants will need to be flexible on terms and termination dates so as to avoid moving house when it is not strictly necessary.
Letting agents and inventory checkers will need to follow the same guidelines as estate agents and surveyors.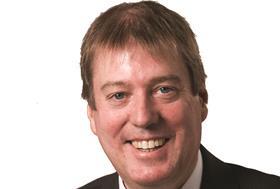 The Law Society of England and Wales continues to engage with government and other stakeholders and reviews its guidance regularly.