In Mental Health Awareness Week, it seems fitting to ask if we should better regulate how law firms treat their staff. This is a pertinent question, prompted perhaps by the wave of recent headlines such as '"Stressed" solicitor used firm's money to pay out on faked judgments' and 'Tribunal shows mercy to junior who worked in culture of fear'.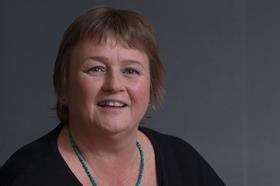 Fundamentally, the purpose of the Solicitors Regulation Authority, enshrined in the Legal Services Act 2007, is to protect the public by trying to ensure that solicitors provide a competent and ethical service. The SRA's priority, therefore, will always be to safeguard the client's interests by setting regulatory standards and enforcing them. It currently does this through the SRA Handbook, prefaced by a set of principles that require solicitors to act with honesty, integrity and in a way that upholds the public's confidence and trust in the profession.
Research from the US has shown that lawyers' ethical decision-making is compromised by poorer mental health. The recent cases behind the above headlines illustrate this. In one case a solicitor, feeling overwhelmed by her workload, faked judgments and paid out settlements to clients; and in the second, a junior lawyer who worked in what was described as a 'toxic' environment backdated letters to give the impression a matter was progressing. Both were struck off.
There has been much debate about whether these sorts of cases should pave the way for a closer look at the introduction of a fitness-to-practise regime for solicitors, which could provide a better way to deal with mental and physical health issues. This is common in the medical professions but less so in the professional services sector, although the bar of England and Wales has a fitness-to-practise regime. The introduction of a fitness-to-practise regime may sound like a solution, but this could be illusory as we need to understand the causes of these disciplinary cases and why problems were not identified until too late.
The current regulatory system puts responsibility on firms, in particular partners and those with management responsibility, to train and supervise staff. The Code of Conduct requires firms to 'have a system for supervising clients' matters, to include the regular checking of the quality of work by suitably qualified and experienced people'. Despite this, it remains the case that solicitors with poor mental health that may be affecting their ability to uphold the ethical standards expected of them are likely to have their competency scrutinised only if they make a mistake or breach the rules – and only if this gets discovered and reported. The consequences of this can be devastating both for the individual and the firm. It also means that unless discovered, some solicitors with poor mental health may be working in circumstances where they (and their firms) are breaching their regulatory obligations, providing an incompetent service and thus putting their careers and the reputation of the profession at risk. This needs addressing.
We need a culture and practice in law that does not result in the worst-case scenario of solicitors with poor mental health making mistakes, covering them up, having these discovered, being reported to the SRA and then finding themselves facing disciplinary action and being struck off. This is bad for everyone – the individuals concerned, the clients and the profession.
As we have seen from the recent High Court cases which overturned the preliminary decisions of the SDT not to strike off solicitors for dishonesty, where their mental health was called in to question, the current disciplinary framework has little room for considering the circumstances that may have led to poor decision-making in the first place. This does not serve solicitors with mental health problems well. It seems profoundly unfair that a junior solicitor working under extreme pressure to meet her billing target, with little management support, makes a mistake, covers it up and gets struck off (as was the case with Sovani James), yet the firm she worked for that created the 'toxic' environment faced no sanction.
Law firms are required by the SRA to ensure they have appropriate systems in place to achieve and comply with the principles, rules and outcomes of the handbook. This requires effective people management of all staff, especially fee-earners, whether unqualified, qualified, in training or inexperienced.
The questions we should be asking are: How can we do a good job of educating future lawyers about ethics and ethical decision-making to prepare them for situations they may find themselves in? What is it about the culture and practice of law that can compromise some lawyers' mental health, which can lead to poor decisions, an inability to admit mistakes or seek help? How can we educate lawyers about the common mental health issues such as stress, anxiety and depression that can affect them and where to find help? Which working practices support good mental health and how can the SRA and Law Society encourage and promote these?
Perhaps the answer to these questions lies in bringing legal educators, regulators, professional bodies and legal practices together to look at how we educate, train and support lawyers in practice to enable them to be at their best and meet the high standards expected of them.
For emotional support, contact LawCare on 0800 279 6888 (lawcare.org.uk).
Elizabeth Rimmer is CEO of LawCare