Former partners of the collapsed firm Cobbetts have agreed to pay fines and a six-figure costs bill - five years after the business was sold as part of a pre-pack administration.
Nicholas Carr, Stephen Benson, Paul Brown, Mark Gibson, Jeremy Green and Richard Webb were each prosecuted by the Solicitors Regulation Authority for their actions in the lead-up to the 2013 collapse of the national practice.
In an outcome agreed with the SRA, each admitted a breach of SRA Principle 8, failing to run their business or to carry out their roles in the business effectively and in accordance with proper governance and sound financial and risk management principles.
Carr and Brown admitted failing to comply with obligations to deal with the SRA in an open, timely and co-operative manner. All but Green admitted failing to behave in a way that maintains public trust in the profession, having failed to ensure the partner responsible for renewing indemnity insurance was kept adequately informed.
All bar Brown admitted failing to supervise a staff member who was supposed to give former partner Andrew Wright information that was relevant to his deferment of monies due to him.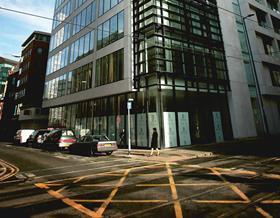 The Solicitors Disciplinary Tribunal heard that the firm was particularly harmed by the 2008 recession due to the fall in the number of property and corporate transactions. Before the downturn, the firm had signed expensive rent agreements but then saw turnover fall 21% in 2009 and profits tumble 45%.
Talks with national firm DWF about a possible merger stalled, and by April 2012 the firm was experiencing serious problems with cashflow, leading to discussions with the SRA about the firm's finances and debts. Deferral agreements were negotiated with creditors including HM Revenue & Customs and most landlords. Wright agreed a deferment on the basis he was entitled to request regular financial information.
Despite members voting to inject cash to satisfy lenders, forecasts showed a £2.9m shortfall for the year and administrators were appointed in early 2013, with DWF buying the business in a pre-pack arrangement. According to a statement of affairs published in March 2013, Cobbetts had a notional deficiency of £90m, although subsequent reports indicated that actual liabilites were significantly less.
The six former partners said, and the SRA accepted, that none of the admitted breaches was deliberate or reckless, nor did they evidence manifest incompetence, and no allegations were made of dishonesty or lack of integrity.
Financial pressures brought a myriad of issues and challenges, they said, and placed enormous demands on them at a great personal toll. Five years on, they continue to be affected by the stresses of the period.
Expressing 'immense personal regret', they argued they acted sensibly and rationally and in the best interests of stakeholders.
Carr, managing partner from May 2012, was fined £17,500, while former chairman Benson and long-time board members Brown and Webb were each fined £15,000. Gibson and Green, who joined the board after the financial crash, were each fined £12,500.
Each must pay SRA costs of £35,000, except Gibson who will pay £15,000 costs.