A London law firm has been ordered to present a new costs bill to a campaigner who led a legal battle to remove former Tower Hamlets mayor Lutfur Rahman in the latest action brought by an online fees-challenge service.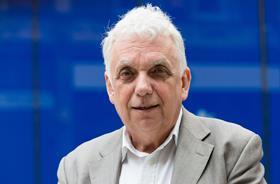 Andrew Erlam was one of four constituents who, in June 2014, issued an election petition against Rahman, a solicitor and then elected mayor of Tower Hamlets. Rahman was ordered to vacate his position of mayor in 2015 after an election court found him guilty of illegal and corrupt practices.
The petitioners instructed Richard Slade and Company, based in Gray's Inn Square, in 2014 to deal with the recovery of costs. When the petitioners and the firm parted ways in 2016, the firm sent bills totalling just under £237,000.
Sheffield firm Checkmylegalfees.com, which was instructed by Erlam late last year, states on its website that Erlam wanted to query the level of charges and that the bills were 'extremely confusing'.
Solicitors' bills can be challenged by applications to the court for a detailed assessment. To be entitled to an assessment as of right those applications must be made by clients within one month of receiving the bill. Where the bill has not been paid the court has a discretion to order assessment if the application is made within 12 months. Erlam believed he was entitled to get the bills checked outside of those deadlines due to special circumstances.
Checkmylegalfees.com issued an application to the High Court under section 70 of the Solicitors Act 1974 in January this year. The Sheffield firm states on its website that Richard Slade and Company argued that the bills were compliant with the relevant law and that Erlam's application was out of time.
A fortnight ago, the High Court ordered Richard Slade and Company to deliver a new bill of costs and pay Erlam's costs of the court proceedings, summarily assessed in the sum of £12,000.
Richard Slade, founder of Richard Slade and Company, told the Gazette: 'With respect to the judge, we take the view that his decision is completely wrong as a matter of law and will be appealing. However, it gives rise to a wider issue of some importance, namely fairness. We provide extremely detailed bills and bend over backwards to provide more information if our clients ask us to do so and engage with them constructively to resolve any dispute. In Mr Erlam's case, our last bill was raised in July 2016. He only sought a court assessment when we threatened to issue proceedings on the unpaid bills in February 2018, some 18 months later.'
Checkmylegalfees.com says it has issued similar proceedings against another law firm, along with enquiries into other legal fees charged to the petitioners 'making up the balance of approximately £1.1m'.
Rahman was struck off the roll by the Solicitors Disciplinary Tribunal last year and handed an £86,400 costs order.