Substantive hearings begin today over the longest – and probably most expensive – prosecutions in the Solicitors Disciplinary Tribunal's history.
The tribunal will hear an Iraq-related case against human rights firm Leigh Day and its senior partner Martyn Day, partner Sapna Malik and a third individual over the next seven weeks, with a judgment expected around 9 June. The firm and the partners deny any wrongdoing.
Each party is due to have two QCs in their legal teams and will spend this week setting out their case before witnesses are called in coming weeks.
The prosecution involves more than 50 elements of 19 charges relating to claims brought on behalf of Iraqi civilians. Allegations include failing to provide key documents for a government inquiry, making improper accusations against the British Army during a 2008 press conference and making prohibited referral fee payments.
Leigh Day intends to fight all charges and has already secured disclosure of correspondence between the Ministry of Defence and the Solicitors Regulation Authority in the lead-up to the prosecution.
The allegations against the firm stem from matters where it acted on behalf of Iraqi citizens who sought compensation from the Ministry of Defence because they alleged that they, or members of their families, were unlawfully detained, injured or killed by British Forces in Iraq.
In a statement ahead of the hearing, the firm said: 'We believe that it is essential for our democracy that lawyers can bring claims before our courts, whether on behalf of service personnel or civilians, against the Ministry of Defence or any other government entity.
'Some of them may succeed (indeed, so far, the Ministry of Defence has settled over 300 of these claims, including where Iraqis died whilst under the custody or control of our army) and some may fail. That does not detract from the principle that lawyers should be able to bring cases before our courts without fear of recrimination or reprisals.'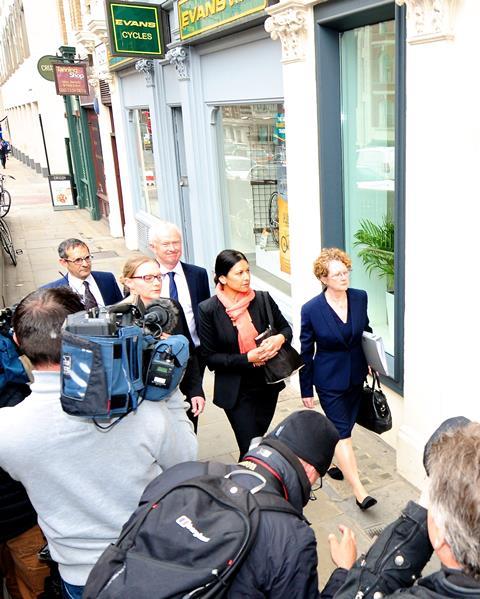 The longest tribunal hearing in the past two years ran to 16 days, and this case is set to be of considerably longer duration. Widespread media interest is also expected.
Iraq claims: Leigh Day knew clients were militia members, tribunal hears
1

2

Currently reading

SDT begins seven-week Leigh Day hearing over Iraq claims