The firm whose working conditions were labelled 'abominable' during a case concerning the striking-off of a junior solicitor has insisted it has changed since the events that came to light in the case.
Sovani James was removed from the roll by the High Court this week, overturning a ruling of the Solicitors Disciplinary Tribunal, for misconduct which began more than five years ago while she worked at south east firm McMillan Williams.
In his judgment, Lord Justice Flaux ruled that a 'toxic and uncaring' culture in the firm was an explanation for her dishonesty - but not an excuse. It could not amount to exceptional circumstances justifying a lesser sanction than a strike-off.
Commentators have largely expressed sympathy for James, while being divided as to whether she should have been struck off. But the vast majority have been critical of the firm for the way in which she was treated during her five and a half years there.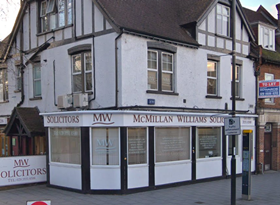 In a statement this week, the firm said the case dated back to 2013, since when there have been 'significant' management changes and a new chief executive and leadership team put in place since January this year.
The firm added: 'We take the working culture of the firm, and the profession, extremely seriously. The new leadership team has already embedded multiple new employee relations and welfare measures which have been well received by staff at McMillan Williams Solicitors Ltd.
'McMillan Williams Solicitors Ltd is committed to providing a supportive working environment for all employees.'
The Solicitors Regulation Authority, which prosecuted James and subsequently appealed the tribunal's decision to hand her a suspended suspension, has confirmed to the Gazette it is not investigating any firm or individual in relation to the case. Issues over working practices, it is understood, are being treated as an employment law matter rather than a regulatory one.
A spokesperson said: 'All firms must be run in accordance with the relevant rules and regulations, and in a way that encourages equality of opportunity and respect for diversity. We can and do take action against firms that fall short of the standards we set.'
James, 35, was admitted to the roll in July 2010 and worked for the firm until her resignation in February 2015, specialising in clinical negligence litigation.
The tribunal had found the firm was a 'challenging place' to work, passing pressure on to junior staff with monthly publication of league table to create competition between fee-earners. One email sent from the senior partner to James in April 2013 said she would be required to work evenings, weekends and bank holidays to make up a shortfall in chargeable hours.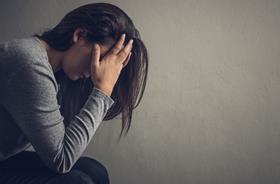 The tribunal had heard evidence that James was suffering from stress and anxiety, with her hair falling out. She was regularly in tears in the office.
James had been instructed in a claim over treatment at an NHS trust, with conduct of the case from May 2012 until she left the firm. But she failed to serve particulars of claims, schedule of loss and a medical report by a July 2013 deadline, then made a series of misleading statements on nine occasions to the client and firm. After offering her resignation in November 2014 she created four letters which she backdated to September to give the impression work on the file was progressing.
After James left and the true position emerged, the firm successfully applied to the court for relief from sanctions, and paid the costs of the application.