The Will
Jane Mann
£8.99, Matador
There is a risk that contentious probate lawyers make harsh critics of fiction based on family disputes. I once wrote a whole article about why the premise of a Jilly Cooper novel about a widow cut out of her husband's will was fundamentally flawed as it failed to take into account her very strong claim under the Inheritance (Provision for Family and Dependants) Act 1975. There is no such issue with Jane Mann's excellent novel.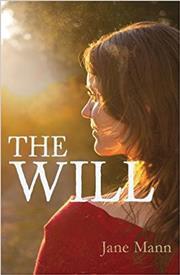 The plot centres on 27-year-old teacher Hannah Delaney's return from Hong Kong to discover that her beloved father has recently died and that his will has been radically changed in favour of her half-brother Hugo. She is barred from 'Yadrahna', the family's Victorian Cotswold country house, which she loves and had expected would remain her home.
When Hannah does consult a solicitor the advice she receives is a model of accuracy and precision regarding the basis on which a will may be challenged, the evidence required and the difficulties faced, particularly in relation to undue influence (which is what Hannah fears has occurred).
However Hannah, with no funds available for legal costs, undertakes her own investigations to uncover the evidence, which may prove her case. What follows is a fast-paced and engaging tale as Hannah interviews witnesses, searches for documents and discovers an ally in the form of Luke, her father's new gardener.
That Hannah is at a relationship crossroads, and that the handsome Luke is in fact 'potting up' only to fund his Oxford PhD studies in environmental conservation – a cause close to Hannah's heart – unsurprisingly leads to the romantic subplot sadly absent from most 'real-life' disputes. But no matter. The elements of the plot are skilfully woven together – the sinister housekeeper, a menacing property developer and Hugo's rapidly unravelling personality lead to a dramatic denouement without even the prospect of a visit to court.
While the prose does not always sparkle, this is a highly enjoyable book. It provides an often chilling illustration of the behaviour and machinations, which can underlie inheritance disputes.
Katharine Riley is head of will disputes and contentious probate at Field Seymour Parkes in Reading.