Lawyers who come forward with information about suspected misconduct in their firm should be protected from repercussions, the SRA said today. In an update to its rules on reporting concerns, the regulator says firms and solicitors must not subject anyone to detrimental treatment for providing information.
The issue is particularly sensitive this week, after former trainee solicitor Emily Scott claimed she felt 'let down' by the SRA after being struck off despite highlighting serious misconduct at her previous firm. Part of her mitigation was that she felt unable at the time to report what was happening at the firm.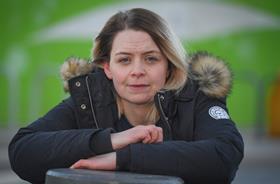 The SRA has confirmed it will review its whistleblower's charter to make it clear what is expected of solicitors and what protections they can expect if they do come forward.
The regulator had already been consulting on reporting concerns and published its full response to that exercise today.
The response reveals that the SRA is 'concerned' at the suggestion that internal pressures and influences are placing compliance officers in particular in a difficult position and may be preventing early reporting.
New rules requiring firms not to persecute individual whistleblowers are intended to make it 'crystal clear' this mistreatment will not be tolerated.
The response adds: 'Victimisation of individuals for properly reporting concerns undermines the very basis of the regulatory regime and the outcomes we are trying to achieve. Our new rule sets that out explicitly.'
Other new regulations set to come into force include a requirement to promptly report 'any facts or matters that you reasonably believe are capable of amounting to a serious breach' of regulations by any regulated person.
The SRA stresses it does not want to receive reports or allegations that are unmeritorious or frivolous. Individuals should report concerns to their firm's compliance officer initially but retain the duty to flag up concerns with the SRA if they are concerned the matter is being ignored.
During a media briefing yesterday, SRA chief executive Paul Philip addressed some of the concerns expressed about the prosecution of Scott, who was struck off by the Solicitors Disciplinary Tribunal.
'It is beyond doubt we should have prosecuted that matter,' said Philip. 'The tribunal came to a decision that is clearly their decision. Solicitors, as officers of the court, are expected to be honest and comply with the law. [Scott] was aware for a significant period of time [what was happening]. She had the means to report it confidentially to us. We would expect solicitors to uphold the rule of law. Regardless of how senior you are you need to think about your obligations.'
Any new rules are subject to the approval of the Legal Services Board.