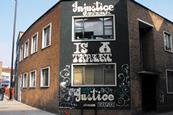 Cash-strapped law centres are tottering under the growing burden of unmet legal need. Could lawyers do more to help? Eduardo Reyes reports

Master Peter Haworth hopes e-bills will be introduced to lessen the workload of the Senior Courts Costs Office, but this won't be any time soon.

Crowdfunding is a rapidly expanding method of sourcing legal challenges. But is the cash wasted on claims that have no merit and are donors unwittingly exposing themselves to financial risk?

With cash pouring into third-party funding, law firms are well-placed to enter the market and provide capital at lower rates. But they need to take heed of the risks.

Colin Campbell discusses the lesson to be learned from Budana v The Leeds Teaching Hospitals NHS Trust [2017] 6 costs LR 113.

New and innovative products are establishing third-party funding as a staple of the UK claims market – other jurisdictions will follow