Print
Advertising team: 020 7841 5542
Display advertising captures the attention of the readers and influences current and future purchasing decisions.
It provides you with the platform to promote your brand and sell your product to the broadest possible audience.
Online
Advertising team: 020 7841 5542
lawgazette.co.uk is the popular website of the Law Society Gazette.
As well as providing breaking news and exclusive content, the Gazette online has been expanded to offer a user-generated Moving On section, expert blogs, people profile, dedicated in-house pages, a reader comment function, book reviews and links to directories.
Users can sign up for Gazette Daily Update featuring the best of the Gazette online and latest news stories. This is distributed to over 150,000* recipients each day (Monday-Friday), providing you with a prominent platform for any advertising campaign.
Users can also sign up for RSS feeds for all Gazette content, ranging from the latest SDT decisions and daily news to authoritative legal updates and benchmarks from our panel of judges.
From July 2016 - June 2017 the site achieved 478,181* unique browsers with 3,018,588 page impressions* making it an essential choice when targeting the legal profession.
Leaderboards - alternate between pages
MPUs - alternate between pages
Banners - alternate between pages
MPU and banner - appear on the Gazette Daily Update
Online Legal Services Directory
Advertising team: 020 7841 5542
The popularity of searching online for legal services has lead to the creation of our comprehensive online directory. The directory is accessed through the Law Society Gazette website which achieved 478,181 unique browsers and 3,018,588 impressions*, demonstrating its significance to the legal community as a highly regarded source of information, both legally and commercially. This makes it an essential choice for any company wishing to promote services and products to the legal sector.
Our new directory uses a simple search process and lists services and products under relevant categories. Information can be up to date and easily accessible. Advertising options are varied to suit all budgets and each will buy one year of exposure to solicitors and other legal professionals searching for services.
Inserts and Outserts
Advertising team: 020 7841 5542
These provide the opportunity to deliver a detailed and specific message to your target audience, selecting by practice area, number of partners in offices, geographical region and PQE. These can be bound or loose.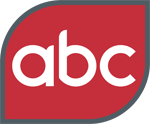 *ABC July 2016 - June 2017