Display services and products advertising
Advertising team: 020 7841 5542
Display advertising captures the attention of the readers and influences current and future purchasing decisions. With the Gazette's substantial audience and offering a wide variety of advertising opportunities including roundtables and thought leadership contributions, the Gazette is an essential choice for any media schedule.
Inserts/Outserts
Advertising team: 020 7841 5542
These can appear bound to the front or loose in the Gazette. They provide the opportunity to deliver a detailed and specific message to your target audience, selecting by practice area, number of partners, geographical region and PQE.
Gazette Online
Advertising team 020 7841 5542
Gazette online provides breaking news, exclusive content, expert blogs, people profiles, a reader comment function, and book reviews to a wide and engaged audience. Users can sign up for the Gazette Daily Update – an email distributed Monday to Friday and which features the best of Gazette online and latest news stories. RSS feeds are also available for all Gazette content ranging from the latest SDT decisions and daily news to legal updates and benchmarks from our panel of judges.
Online Legal Services Directory
Advertising team: 020 7841 5542
This is accessed through the Gazette website and includes categories such as expert witnesses, training providers and general legal services making it quick and easy for solicitors to locate assistance with their day to day working life.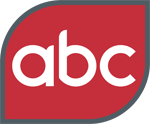 *ABC July 2016 - June 2017