Litigation Funding magazine provides accurate and in-depth coverage and comment on the complex issues of financing litigation and costs.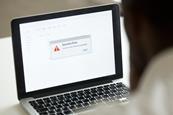 Technical problems with troubled billing system reportedly began on 25 June.

Manolete is fielding a record number of enquiries despite the Covid-19 lockdown.

Labour's top justice figures say engagement with the profession on temporary changes has been insufficient.

Augusta will fund, HFW will litigate and KPMG trace assets in pandemic-related dispute offering.

Prime minister announces the cash as part of recovery plan billed 'a new deal for Britain'.

Proposed permanent move prompts concerns over possible conflict of interest.

Investment in PCB 'takes the legal industry a step closer to conventional financial structures'.