Litigation Funding magazine provides accurate and in-depth coverage and comment on the complex issues of financing litigation and costs.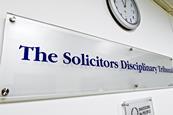 Harold Anthony Newell, who was born in 1938, overcharged clients in probate cases, tribunal finds.

Law Society seeks to remove qualification hurdles for 10 students experiencing hardship.
Court reduces costs claimed by defendant lawyers - but not because they were larger than claimant's.

Litigation funder attacked for 'laughter-inducing' governance as it replaces its chief finance officer.

Law Society highlights dangerous consequence of increasing resources solely for prosecutors.

Midlands firm had sought £400,000 in costs but former clients wanted to pay much less.

Litigation funder alleges that it has been a victim of illegal market manipulation.