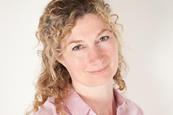 With many clients now struggling financially and the courts as keen as ever to wield the proportionality scythe, lawyers need to find new ways to bring down the cost of litigating.

The Roman Occupation of Britain and its Legacy | Rupert Jackson

Recent developments on guideline hourly rates have bucked the costs trend.

Do you have a good memory? Would you remember who said what at a big meeting four years ago? Are you sure?

When Mr Justice Andrew Baker pinged over his judgment in a £1.5m tax fraud case last month, the lawyers involved must have opened the email with some trepidation.