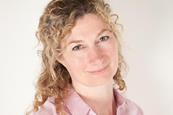 Wherever you turn at the moment, it seems hard to avoid the relentless push towards mediation.

Financial crisis showed shift in balance that takes place inside multi-practice law firms when a major economic downturn hits.

Despite the ever-growing popularity of litigation funding, court judgments dealing directly with issues relating to funders are pretty rare. But in February, like proverbial buses, two came along at once.

Litigators working under a conditional fee agreement justifiably dread the unreasonably optimistic client.

The two-year disclosure pilot running in the Business and Property Courts is now past the halfway point. How is it going?

Insurers must ensure people can bring claims directly and be dealt with fairly - or the industry's reputation will suffer.

Risk of the winning party receiving lucrative windfall at the paying party's expense lends a Part 36 offer such weight.