Litigation Funding magazine provides accurate and in-depth coverage and comment on the complex issues of financing litigation and costs.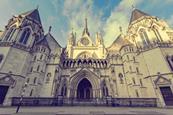 Judges rule that comparing the value of a claim and the premium paid is not a measure of reasonableness.

Issues of reasonableness and proportionality to come under the microscope in dual judgment.

Administrator's report reveals measure was dropped due to bad publicity - but restarted by costs recovery experts.

Judge says interim costs order should be made with a view to solicitors' cashflow in long-lasting litigation.

Overall spending still increasing as compensation levels and defence costs rise.

Tribunal decision to bar Midlands sole practitioner for dishonesty is upheld in the High Court.

New route for redress proposed after party told that solicitors are warning leaseholders not to use tribunals.