Litigation Funding magazine provides accurate and in-depth coverage and comment on the complex issues of financing litigation and costs.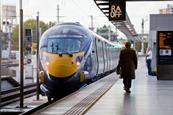 Train operating companies are accused of overcharging travelcard holders, in opt-out class action.

Case believed to be the first application for a capping order since costs budgeting began.

Cross-party commission held evidence sessions with several frontline practitioners.

Court agrees success fee in inheritance case can be classed as a debt.

'Vanishingly few' commercial disputes led by women or 'racially diverse' lawyers, says funder.

Firm denied allegations of improper, unreasonable or negligent conduct in representing a losing party.

Calls for civil procedure rule committee to intervene after judgment on costs set-off.