Litigation Funding magazine provides accurate and in-depth coverage and comment on the complex issues of financing litigation and costs.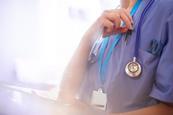 AvMA warns that specialist solicitors will vacate clinical negligence market for lower value claims.

Working group spends 18 months looking at fixed costs issue, but finds limited common ground.

Hybrid agreements and DBAs for defendants on the agenda for new regulations.

Jayne Greer did not know about non-payments but found responsible for allowing situation to arise.

IMF Bentham will acquire Omni Bridgeway, a Dutch litigation funder.

Court rules that costs officer was right to consider counsel's advice fee as a disbursement.
Solicitors also criticised for seeking opinion of retired district judge to help their case.