Litigation Funding magazine provides accurate and in-depth coverage and comment on the complex issues of financing litigation and costs.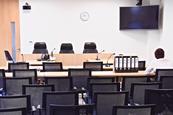 Annual report also records a significant increase in the number of solicitors struck off.

Court says uplift should be 'all or nothing' and not treated like a bonus for successful claimant.

The mass claim brought on behalf of 46 million consumers is the largest in English legal history.

Robert Hazeldean calls for greater legal protection to help cyclists from 'destructive' costs awards.
Judge critical of London firm which changed to a CFA after beginning case on legal aid funding.

Interim deal between the Criminal Bar Association and government was announced yesterday.

New judgment is a fresh examination of rules applying to proportionality test.