Litigation Funding magazine provides accurate and in-depth coverage and comment on the complex issues of financing litigation and costs.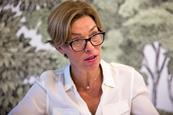 Treasury says £5m allocated in budget will fund trial of specialist courts allowing criminal and family matters to be considered together.

Company says 2019 results cannot be published as planned later this month.

Documents filed for One Legal and 2016 acquisition Kaim Todner.

Funding to be unveiled includes £5m to trial new domestic abuse courts.

The Ministry of Justice is holding a short notice roundtable in London tomorrow on proposed reforms.

Brent Community Law Centre opened its doors nearly five decades ago.

Health spokesperson tells House of Lords that current arrangements are 'completely unsatisfactory'.