Litigation Funding magazine provides accurate and in-depth coverage and comment on the complex issues of financing litigation and costs.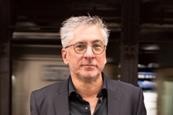 Law firm investor says entrepreneurial practices should profit from Zuber judgment.

FCA says move could save consumers £9.6m a year.

Client objected to 'horse trading' between his lawyers and opponents, but court finds he knew what was happening.

Judge backs claimant but warns ruling is not green light for refusing to enter negotiations.

Regulator applied for £42,600 costs for 'very straightforward' SDT strike-off case.

The Civil Justice Council has unveiled its long-awaited report on guideline hourly rates. Clarity is to be welcomed but after a decade-long freeze it could be a while before solicitors reap the benefits.

Experts say drafting flaws may have been ironed out by new ruling on enforceability of agreement.