Litigation Funding magazine provides accurate and in-depth coverage and comment on the complex issues of financing litigation and costs.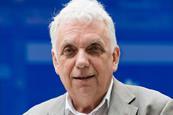 District judge says solicitors must ensure clients are given sufficient information in invoice.

Deputy master finds funding agreement was in breach of indemnity principle and thus unenforceable.

Her Honour Judge Walden-Smith says suspended sentence should not be considered an easy option.

Mr Justice Holman makes unusual decision to set aside financial remedy order for a second time.

Counsel for Vannin Capital and Royal Bank of Scotland shareholders thrash out timetable for trial in March.

Former Cardiff head of clinical negligence is removed from profession after finding of dishonesty.

Lawyers finally given clarity on what constitutes a valid Part 36 offer to settle.