Litigation Funding magazine provides accurate and in-depth coverage and comment on the complex issues of financing litigation and costs.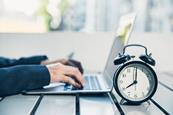 Rates rise as high as £546 an hour after master of the rolls accepted need for an increase.
Government says claims are defended robustly but lawyer says this approach extends veterans' suffering.

Tribunal was in error when it slashed SRA's claim for £22,800, High Court rules.

Litigation bellwether also reveals that the impact of PACCAR  is expected to be minimal - and that firms are not losing work overseas.

Although the litigation friend had been unwell, this did not 'adequately excuse or explain his conduct', judge says.

Augusta Ventures Limited reports £1.4m loss in 2022 as administrative expenses soar.

Judge orders costs of £20,000 to be paid to firm after acknowledging 'very modest' solicitor profit costs.