Litigation Funding magazine provides accurate and in-depth coverage and comment on the complex issues of financing litigation and costs.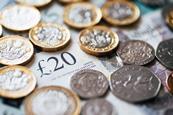 Fallout from collapse of Just Costs Solicitors continues with employment tribunal claims from staff laid off.

City firm wants to recognise the 'valuable' time it takes to turn an idea into reality.

Royds Withy King will offer more clients the opportunity to take claims to trial.
Solicitors had not tried to mislead court when they issued at a lower estimate, deputy master rules.

Draft regulations are welcomed, but Chancery Lane says details still have to be smoothed out.

First case of its kind where High Court asked to order former partner to stump up costs of closing his firm.

London firm helped Vivek Rattan secure $500,000 in damages from a bank over a potential mis-selling claim.