Litigation Funding magazine provides accurate and in-depth coverage and comment on the complex issues of financing litigation and costs.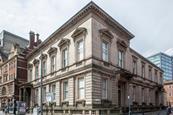 Judge rejects that exaggeration was 'conscious' and upholds damages and costs award.

Judge also orders standard disclosure in major victory for lawyers trying to claw back costs.

Fixed recoverable costs are being expanded – and despite opposition from lawyers who accuse the government of 'shoe-horning' cases into a simpler system, the government appears unlikely to budge.

Claimant had said he could not find a lawyer willing to take on his case during hiatus.

City firm has teamed up with Harbour Litigation Funding to 'meet the developing needs' of its client base.

Data used to justify announcement 'both out of date and drawn from too narrow a pool of cases', says president.

MoJ proposals impose fixed costs on some cases worth as much as £100,000.