Litigation Funding magazine provides accurate and in-depth coverage and comment on the complex issues of financing litigation and costs.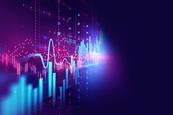 Litigation funder attacked for 'laughter-inducing' governance as it replaces its chief finance officer.

Law Society highlights dangerous consequence of increasing resources solely for prosecutors.

Midlands firm had sought £400,000 in costs but former clients wanted to pay much less.

Litigation funder alleges that it has been a victim of illegal market manipulation.
Regulator urged to rethink its prosecution policy and find a more proportionate alternative.

Applicants said law firm should pay costs for claim in which it had a direct personal interest.

Share price starts to rise again after lengthy rebuttal to claims that the business is in trouble.