Litigation Funding magazine provides accurate and in-depth coverage and comment on the complex issues of financing litigation and costs.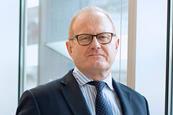 Augusta managing director says new funding is 'strong endorsement' of the industry.

Law Society says it will campaign against any attempt to reintroduce the 'tax on grief'.

Boris Johnson is appealing decision of Scotland's highest court that his advice to the Queen was unlawful.

Croydon South MP has been an outspoken critic of the personal injury sector for several years.

Judge makes clear that a case with merits cannot be treated the same as a case which is obviously meritorious.

Buy-out by New York investment manager follows Vannin's decision to abandon London Stock Exchange flotation.

Trial over £637m acquisition of Quindell is now set to run for nine weeks in the High Court.