Litigation Funding magazine provides accurate and in-depth coverage and comment on the complex issues of financing litigation and costs.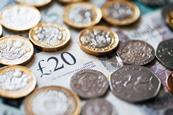 Judge says solicitors who have acted efficiently and kept costs down should not be subject to detailed assessment.

Judge rejects defendant's appeal, saying it was open to them to put a time limit on settlement offer.

Supreme Court opts not to hear appeal in fixed costs case, but urges rules committee to reconsider issue.

Law Society says new regime does not reflect complexities of immigration fee structure.

Listed litigation funder denied access to sharedealing information related to a short attack last year.

Practitioner group makes three key demands in a briefing paper prepared for the government.

Firm has been trying for almost two years to enforce fees for professional services.