This month marks an historic moment in the history of Hodge Jones & Allen (HJA) after we became the first major law firm to be entirely owned by its employees having adopted the Employee Ownership Trust (EOT) business structure. This was the culmination of a yearlong project, aimed at securing the long-term future of our business.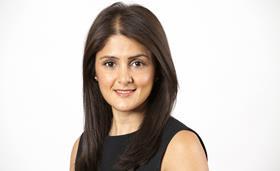 Innovation will never be without its challenges. Changing from an LLP the EOT model required a great deal of work, from gaining regulatory approval, securing financial backing to communicating the benefits to our staff. That said I believe this will all be worth it in the end for the benefits to the firm.
A model like this won't work for everyone but for HJA, a firm with a social justice ethos at its heart, the new structure provided an excellent fit.
At the beginning of this year Patrick Allen and I sat down to discuss his desire to take a much less active role in the day to day management of the firm whilst still being part of the business. With this in mind, and with the need to look at succession for the other equity partners, we needed to consider the strategy to deal with this. We needed a structure that would give the business a secure and stable future.
We researched our options and looked at what firms in other professional services industries were doing, taking advice on what alternative structures were out there from accountants, lawyers and other business leaders who had faced similar issues. At this point I was told about the EOT model.
We then carried out a lot of due diligence to see what this would mean for the firm. This seemed to provide the answers to our succession issues.
Along with the financial benefits, our research showed that employee-owned businesses, such as John Lewis, benefit from high levels of productivity, staff retention and engagement. It's easy to see why adopting a model that benefits loyal staff would have a positive effect on attracting talent as well as motivating employees.
In addition, the EOT gives certainty over the ownership and future of our firm. It is a tax efficient model and ensures profits can either be shared with employees or ploughed back into the business.
Once we had taken the decision to go down this route, our first hurdle was to gain regulatory approval. The SRA had spoken to other firms about this in the past and were very supportive of our plans. We also needed to educate our bank on the changes and how the new structure would work - no major law firm had done this before, so we needed them to fully understand the deal.
Communicating the changes effectively with our staff was also key. It was important to communicate the change and its benefits but also provide reassurance that from a day to day perspective, for clients and staff, the operation and focus of the firm remains the same.
We informed partners and then staff over the summer as we were keen to prevent rumours and make sure everyone heard it from me first. We held town hall meetings and set up an anonymised web portal to allow questions and respond to feedback.
Staff at the firm already had a voice through our employee representatives who sit on our employee forum. This has made the transition easier as we already had some of the necessary structures in place. These representatives were involved in the TUPE process and met with management to discuss any concerns or questions that staff had.
Overall the feedback has been very positive. It did take a while for people to fully understand the model and what it meant for individuals and the firm but through additional meetings and communication we managed to get this across. We are on course for another good financial year and our employees are excited about having more of a stake in that success.
It has been a long process and I'm very pleased that we have finally done the deal and have been able to announce it to the wider world. It is a huge transition, so from a management perspective it's important not to underestimate the work involved in this kind of change. As with any major project it's easy to get caught up in the detail, so ensuring you keep up with the day job at the same time can be difficult.
In the midst of managing a busy firm facing a constantly changing legal landscape, it can be hard to take a step back and look at where the organisation will be in ten years' time. For us, ensuring that we continue to offer legal services to those in need and provide access to justice well into the future, meant we had to make changes now. Certainly, this model won't be for everyone, but I recommend that other firms tackling succession issues give it serious thought and I hope others consider following suit.
Vidisha Joshi is managing partner of London law firm Hodge Jones & Allen