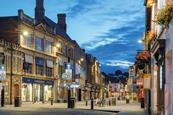 Some small law firms are at risk as the pandemic continues to bite. But others are planning for a bright future, using lessons they have learned in lockdown.

Director of Banks Kelly Solicitors, London, where she regularly works on complex multi-jurisdictional cases.

Consultant solicitor specialising in criminal law and founder of Legal Lifelines.