Consumers helped by price information but most still choose lawyer based on other factors.

Conservative MP Marco Longhi claims solicitors are not always highlighting potential downsides to a residential purchase.

Charles Russell Speechlys faced £4.6m claim over its handling of a property transaction. 

Mortgage lender says unnecessary correspondence can be avoided by checking handbook guidance.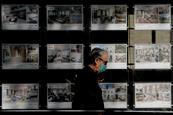 Rishi Sunak threw money at a moribund housing market, sparking a mini-boom as lockdown lifted. Residential property lawyers sighed with relief – but will the recovery endure?

Ministers' language, occupied territories and international law: your letters to the editor.

Law Society's property law conference will offer insights from experts on developments in SDLT, planning law, residential and commercial property law.

Client due diligence during Covid, and rights for jurors: your letters to the editor.