A cyber-attack on law firm IT provider CTS plunged many conveyancing firms into crisis. As services are restored, the outage highlights the necessity of due diligence before signing with suppliers.

ONP Solicitor working round-the-clock on manual processes for concluding deals.

Regulator says firms have a duty to keep all parties informed about delays as house movers are stuck in limbo.

Employee also offered clients a discount on costs if they paid him in cash.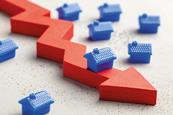 Average house prices are falling – just one of many developments piling pressure on residential conveyancers. Eduardo Reyes reports.

Axiom Ince, changing the culture on divorce and disclosure warning: your letters to the editor.