East London practitioner also found to have allowed firm to be used as banking facility for property investor.

YouGov canvassed nearly 30,000 people in survey commissioned by Law Society and Legal Services Board.

Legal Services Board hails publication of the biggest ever legal needs survey in England and Wales.

The Legal Services Board is seeking evidence on how regulators should maintain professional standards.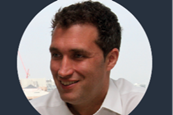 Matt Taylor, Managing Director of Protiviti, talks Increased Scrutiny of AML compliance in the Legal Sector.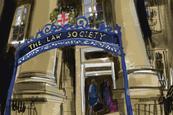 A report from this month's Law Society Council meeting.

History shows that innovation happens despite, not because of, what is wanted by the great and the good.

The Solicitor's Handbook 2019 | Gregory Treverton-Jones QC, Nigel West, Susanna Heley and Robert Forman.

The regulator has trusted solicitors to flourish in the absence of restrictions - now it's a case of hoping it works.

The public understands errors. We are not expected to be paragons of virtue.