Stephen David Jones, admitted in 1986, is sentenced in the High Court at conclusion of three-day trial.

Reports on SQE1 pilots 'raise more questions than they answer', says the Association of Law Teachers.

Leeds solicitor served with six-month suspension after acting for property scheme operators and investors.

Property solicitor agrees outcome resulting in his being struck off the roll.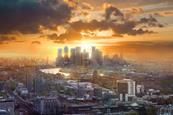 No one talks about 'light touch' regulation in financial services these days. But is the FCA struggling to find the right balance between intervention and fostering innovation? Grania Langdon-Down reports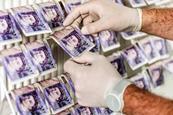 SRA report highlights shortcomings in firms' anti-money laundering measures.

Procedures could provide vehicle that is needed for regulated professionals to deal with problems before they spiral out of control.

City regulation post-Brexit means 'same outcome, lower burden' for FCA's chief executive.

If regulating McKenzie friends is disastrous for the poor, the 'do nothing' alternative is worse.

If we don't successfully address the problem, the social, economic and security consequences can be devastating.