Regulator applied for £42,600 costs for 'very straightforward' SDT strike-off case.

Firm continued to take on new matters despite knowing it was not covered, tribunal finds.

New report by consumer panel says regulators must start to address what it perceives as inequality among clients.

Increase request is 'out of step' at a time when so many firms may be struggling.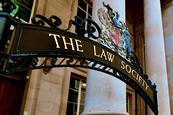 The final Council meeting of 2020 took place on 9 December.

Such cases will grow in number as our public discourse heats up.

It is increasingly difficult to hold the Solicitors Regulation Authority to account for its decisions.

With many of us still reeling from the last surprises of 2020, what better time to consider what next year might bring?

We continue to see overrepresentation of black, Asian and minority ethnic solicitors, and men, in concerns raised with the SRA and then investigated.