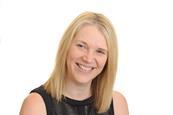 Executive director explains why local authority firm changed its name and how it wants to be seen within the profession.
Practice management

Legal sector turnover fell as expected in August - but was well ahead of the previous year.

It appears that remote working will be a mainstay within the profession for some time to come.

Midlands firm aims to capitalise on a record year with five-year acquisition strategy.

While most employers understand physical adjustments to work environments, adjustments to job roles and genuinely flexible working arrangements are poorly understood.

There has been public speculation that one of the reasons why Dominic Raab accepted becoming lord chancellor was to enable him to have another go at abolishing the 1998 Human Rights Act.