Lawyer Health and Wellbeing: How the legal profession is tackling stress and creating resiliency | Edited by Alex Davies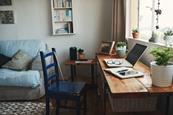 A partner and associate at Dentons describe their lockdown experience.
News

Tribunal finds solicitor's misconduct was deliberate and lasted for seven months.

Firms' culture and demands on staff are being actively scrutinised, says regulator's general counsel.

City lawyer was unfairly criticised in her appraisal after raising issue of unequal pay.

Capsticks denies employment solicitor was a disabled person and rejects claims.